September 30th, 2021
We're Now GSA Certified!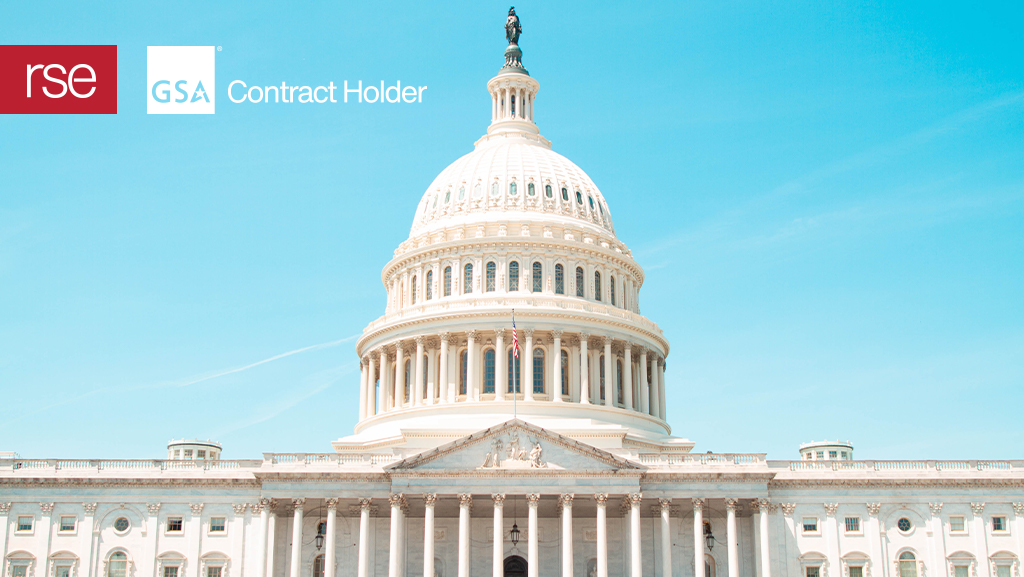 The Federal Government delivered wonderful news to RSE over the summer – we learned we were awarded with a General Services Agency (GSA) Multiple Award Contract with an initial term of five years and renewal provisions for an additional 15 years.
This means we are now certified as a prime contractor for Federal marketing, advertising, public relations, digital, video production and graphic design campaigns and services. This award represents a significant accomplishment for our agency as it represents both a culmination of almost two years of preparation and negotiation to achieve the designation and most importantly a green light to pursue and lead social impact and behavior change work for a variety of federal agencies and departments, both in Washington, D.C. and throughout the nation.
To prepare for this opportunity, RSE has successfully engaged as a subcontractor on assignments for the U.S. Health and Human Services Agency's Office of Women's Health and for the U.S. Census.
We look forward to leveraging this experience as we pursue prime contract opportunities in a variety of sectors at the federal level, including public health, public safety, mental health, education and environmental protection.
To learn more about our contract please view our contract catalogue here.