October 4th, 2021
RSE And Witherell's Stirring Worldwide Buzz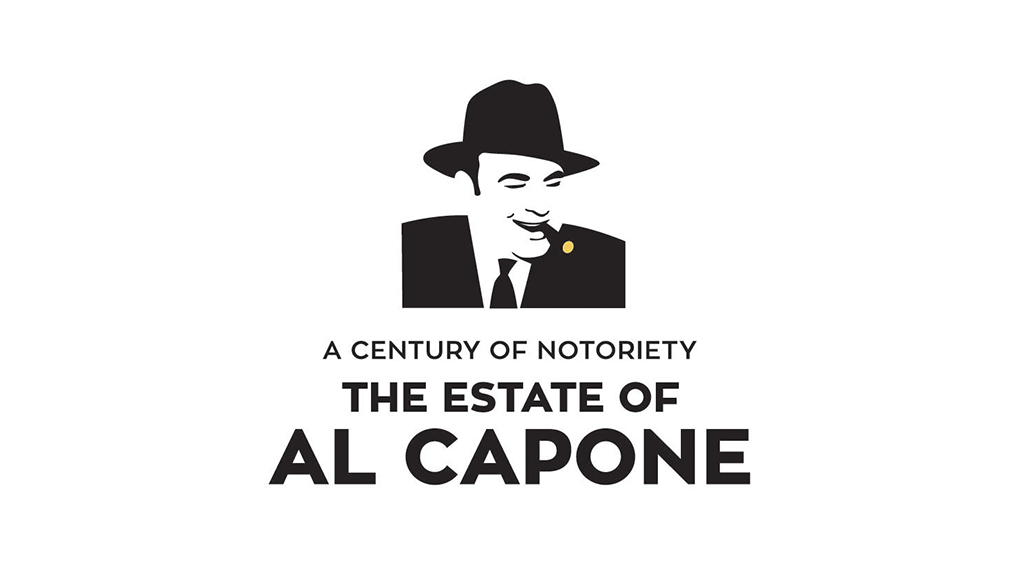 A Century of Notoriety: The Estate of Al Capone
America's most notorious criminal, or just "Papa?" After living quietly in nearby Auburn, California for decades, Al Capone's granddaughters are sharing fascinating personal stories about the Capone family and have unveiled a collection of nearly 200 items which will be sold in an epic live auction event on October 8th, 2021. The auction is presented by Sacramento's own Witherell's Auction House, who immediately recognized the potential of this once-in-a-lifetime event to garner global interest and engaged RSE to announce it to the world. We are delighted to offer our services and to partner with Witherell's and Diane Patricia Capone, Al Capone's granddaughter and the current co-owner of the estate.
One may think, "Surely the auction of Al Capone's remaining personal items will sell itself?" While it's true that the most seasoned collectors are tuned in to high-profile auction events, this fascinating story presents the opportunity to exponentially expand the pool of interested bidders and to raise the profile of a Sacramento-based family business. RSE's team of creatives, media relations specialists and digital marketing experts assembled to quickly deploy a multi-faceted campaign to build awareness of the auction well in advance of the event.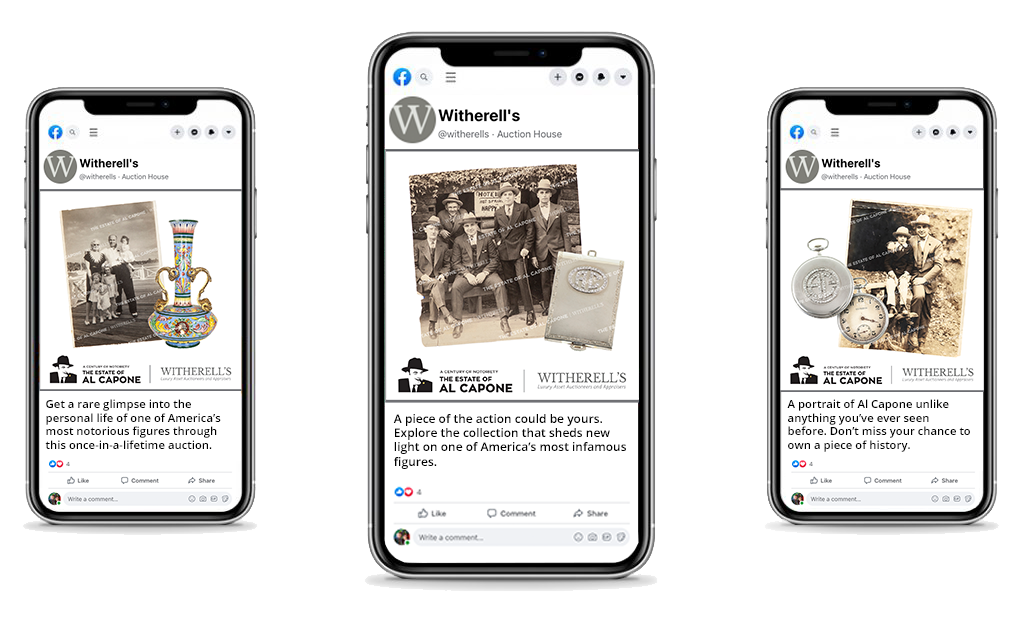 Such a momentous occasion calls for its own brand. Inspired by the Prohibition era, the setting for much of Capone's criminal career, we created the event name and accompanying logo – "A Century of Notoriety: The Estate of Al Capone." Additionally, we launched highly targeted paid social media ads to run on Facebook and Instagram showcasing the most compelling auction items. Ad delivery via a retargeting tactic encouraged visitors to the auction's landing page to return and register to bid.


Eager to share the stories behind Al Capone's personal items with the world, we worked closely with Brian Witherell, owner of Witherell's, and Diane Capone to prepare for what would become a very busy media tour. Our video team filmed b-roll footage of the auction items and interviews with Brian and Diane to distribute to media outlets as well as a produced video to promote the auction on the Witherell's website and social media channels. Though both are already very capable spokespeople, we provided a media training session which includes insider tips from a former reporter for how to comfortably and effectively communicate during interviews.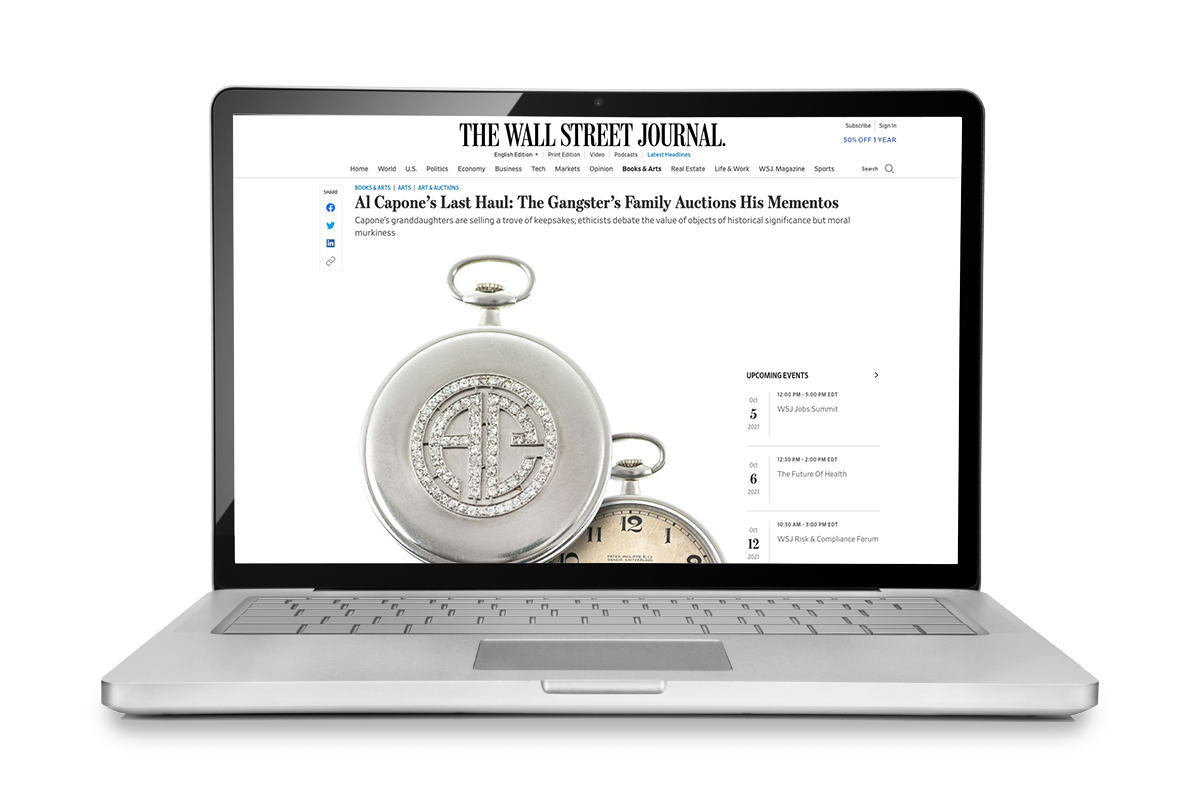 Coinciding with the approximate anniversary of Al Capone's transfer to Alcatraz, our earned media coverage launched with an exclusive in The Wall Street Journal. This was followed by a series of phone and virtual video interviews scheduled with several print and broadcast outlets spanning from Sacramento across the planet, snowballing into dozens of story placements in publications including The New York Times, Forbes, Associated Press, Washington Post, San Francisco Chronicle, Chicago Tribune, Le Monde, The Guardian, Der Speigel, Ruptly International News Service, Barron's, Inside Edition, WGN, FOX Business, Sacramento Bee, Cap Radio, NPR Los Angeles and several others.
With the world watching for the results of the sale of highly coveted items including Capone's pocket watch, money clip, family photos, handwritten letters and other personal items, we are looking forward to another busy media cycle in October!