October 21st, 2021
Public Art Designed for Healthier Communities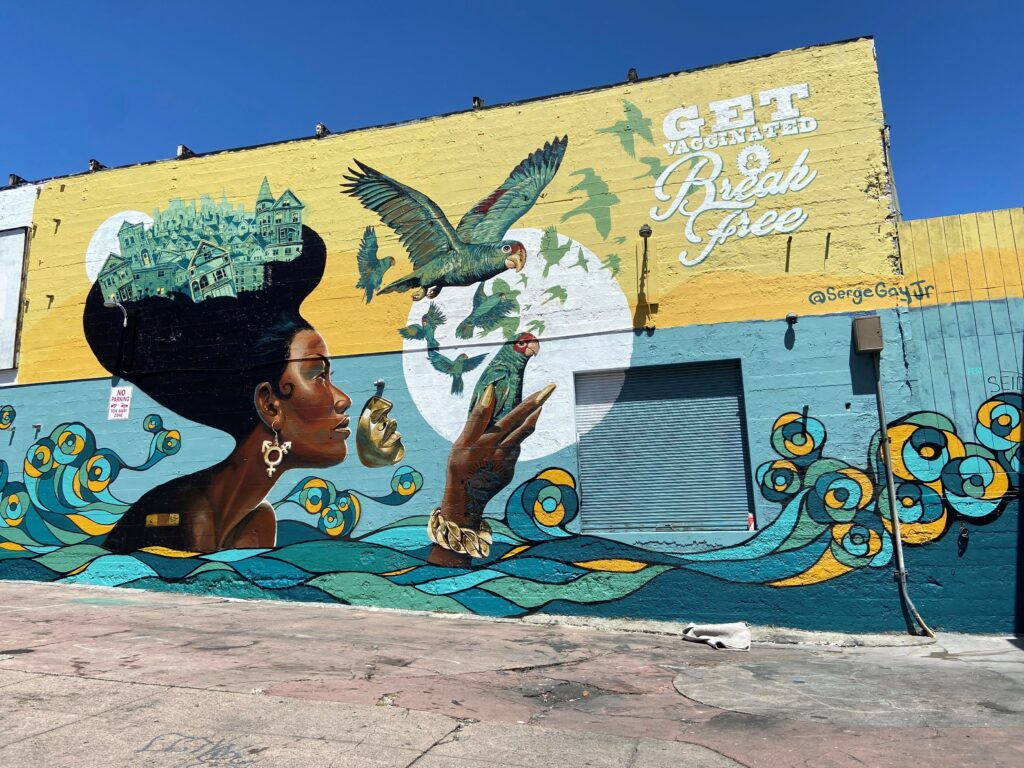 How can art elicit behavior change? As part of the statewide COVID-19 Public Awareness campaign RSE is leading on behalf of Governor Newsom, the California Department of Public Health, and the Center at Sierra Health Foundation, RSE enlisted California artists to reach communities disproportionately impacted by the pandemic.
COVID Arts features 18 original temporary public artworks produced in 17 communities throughout the state and includes one-day performances, poetry, musical performances, murals, audio stories, and short films, printed zines, t-shirts, multiple interactive websites, photographs, and video works displayed on billboards and kiosks and more.
Since artists enjoy a unique relationship to and trust in their communities, providing artists resources to continue their work while engaging members of the community by communicating key harm reduction (wear your mask, wash your hands, watch your distance) and vaccination messages allowed audiences to absorb the information from these trusted community messengers.
Art, like California's disproportionately impacted populations, is diverse. COVID Arts leverages the power of art as a form of communication and as a way to support California's arts community while celebrating works that provide cultural and linguistic context for communicating messages of awareness, hope, resilience, and living in a community.
While art installation dates vary by location, many are still live. RSE also utilized the versatility of our video production team to document the projects and interview each artist. Those videos are now available to view at art.covid19.ca.gov.