December 16th, 2021
Leading the Charge to Change How Californians Think About Water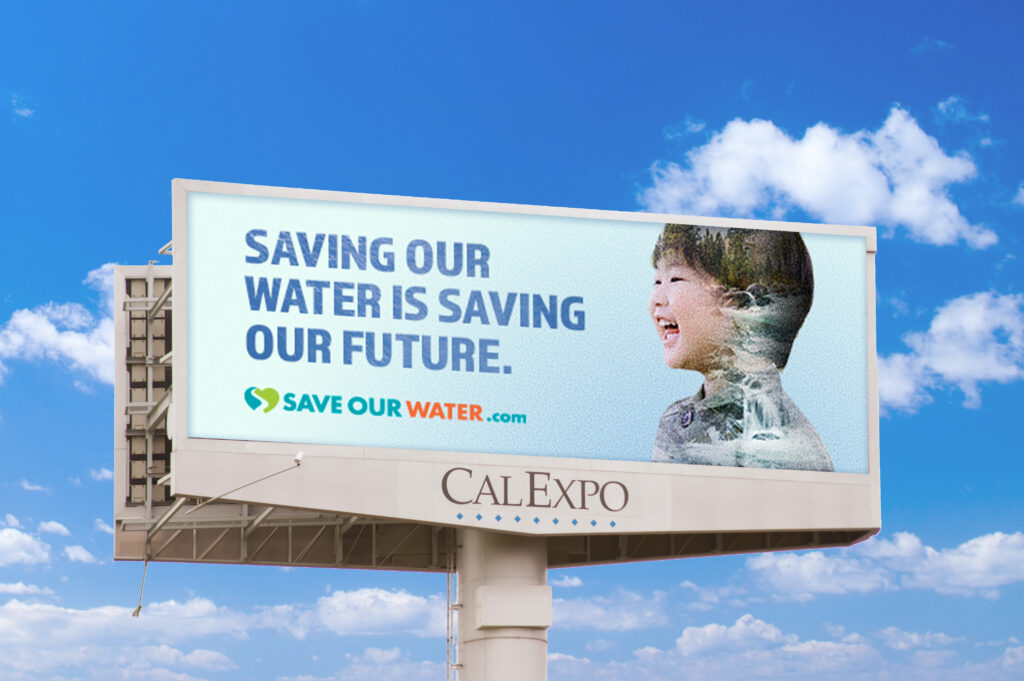 California is experiencing its driest year in history which translates to the state facing an extreme drought. Although drought has always been prevalent in California, our changing climate is making it a more persistent way of life rather than a mere cycle.
In July, RSE was chosen by the California Department of Water Resources to lead an educational campaign to inspire long-term and lasting behavior change to fundamentally shift how Californians think about and use water.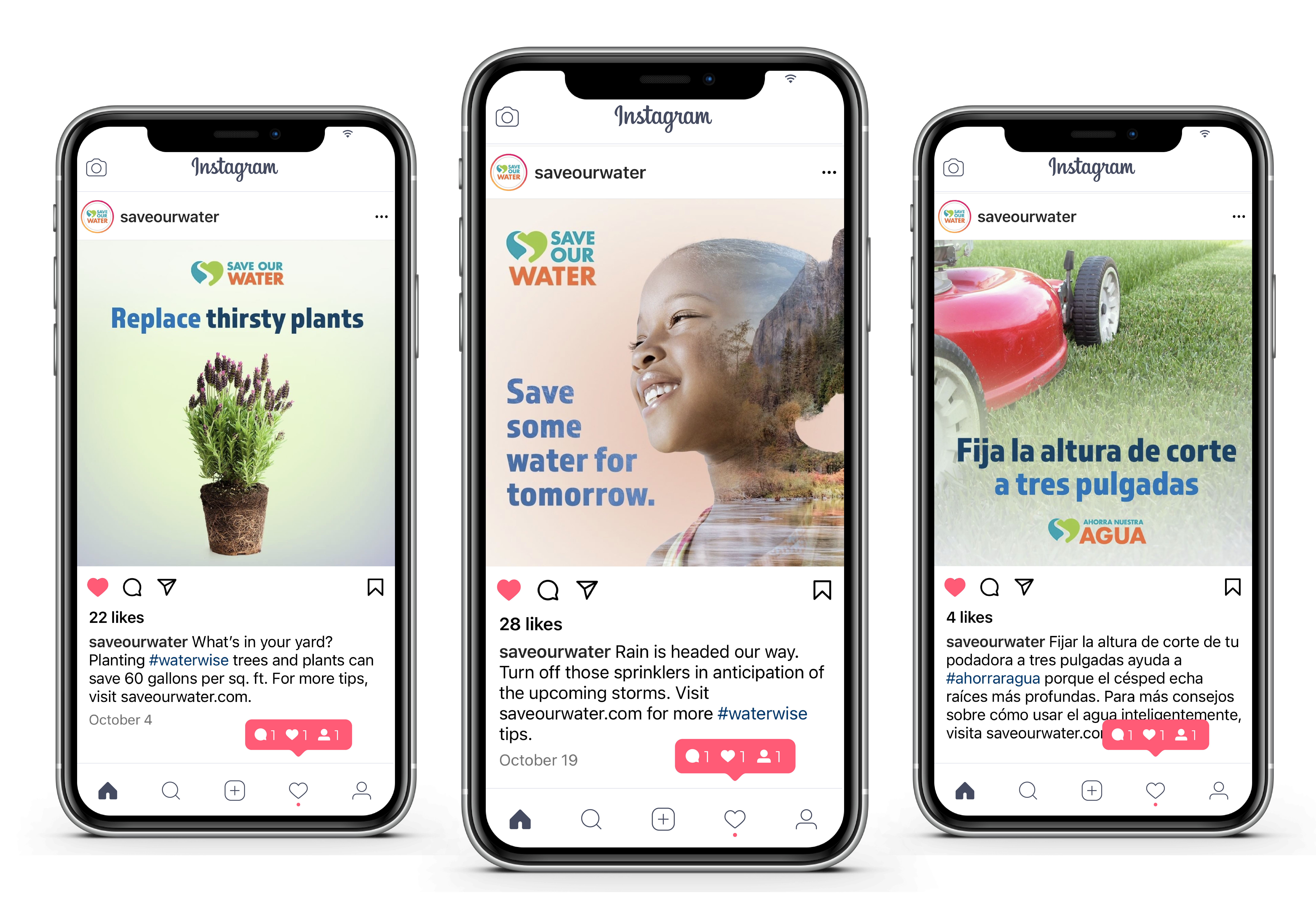 To do this, we dug deep into the research to identify the powerful motivators for water conservation habits. We found most Californians are willing to adopt water-wise habits and are motivated to do so knowing it can contribute to a better world for future generations. This is the foundational message of our campaign which is paired with actionable tips that make change tangible for Californians.
Using residential water usage data, campaign resources are being focused on key geographic areas where Californians are known to be big water users – therefore targeting the greatest potential for water conservation.
RSE is working with the California Department of Water Resources to evolve and modernize the Save Our Water brand while building upon its credibility and name recognition. Our teams of creatives, media planners, and digital marketing strategists quickly deployed this highly targeted campaign to ensure we strategically deliver these messages to our audiences where they live, work and play.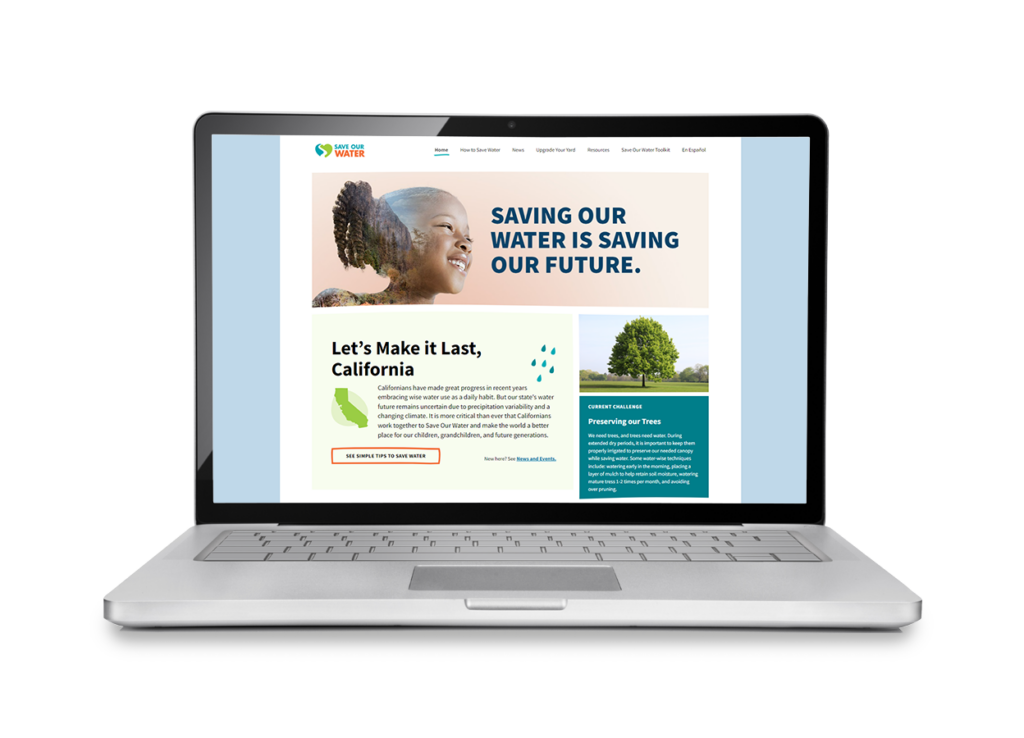 In addition to a comprehensive paid media campaign, RSE and our partners are activating ongoing earned media outreach, community outreach, youth education, and corporate partnership building tactics as well as supplying toolkit materials for water agencies to use at the local level.
Only halfway through the campaign, we've served over 25 million impressions and counting, and we have secured several earned media placements. Community-based activities are underway, including a 49ers partnership, an upcoming TikTok contest, youth education program, and event outreach.