March 21st, 2022
Women's History Month: Celebrating RSE's Founder Jean Runyon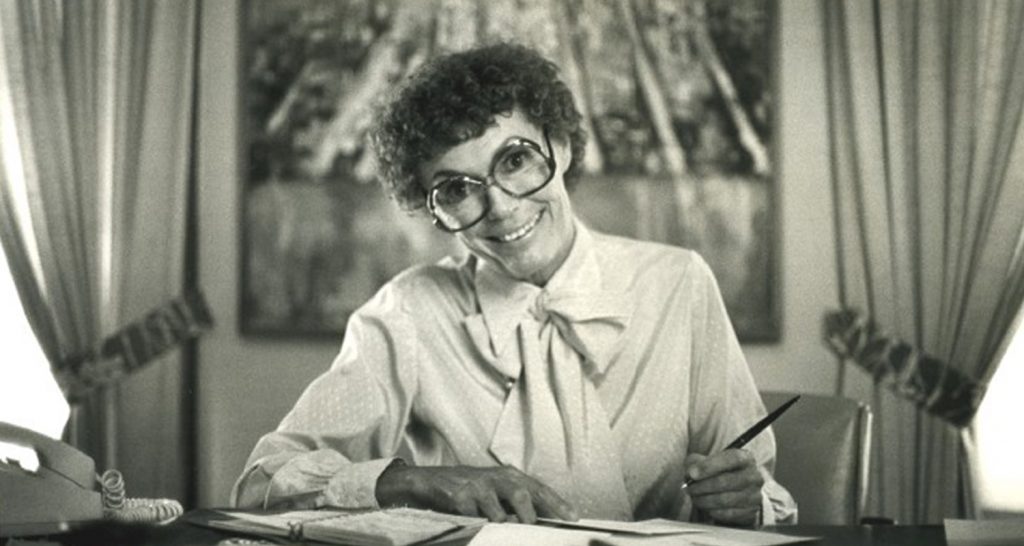 On March 1, the Downtown Sacramento Rotary Club awarded the Jean Runyon Community Service Award to honor one of its members for outstanding community service. With March being Women's History Month, it was a very timely and fitting honor of our founder since Jean was the first woman to join the local chapter. It was also just days shy of what would have been Jean's 95th birthday (March 6th), a date we continue to honor with #Jeanitude, RSE's annual day of community service.

While in college Jean majored in theater arts and always loved theater, so much so that when she and her husband relocated from Berkeley to Sacramento, she immediately became involved in the local arts scene. She proved to be a prolific fundraiser for arts and theater, and through the contacts and friendships she made, people began asking Jean to take on more and more events and projects such as grand openings. Her work in the community is what culminated in Jean founding the agency that would become RSE in 1960.

Jean enjoyed a long and storied career through the various agency iterations, however the one thing which remained central to the agency was her love of giving back to the community. That sense of generosity and desire to give back is central to our modern-day culture here at RSE. We support the community in several ways including direct monetary donations and significant pro-bono support. In fact, in 2021, we donated more than $125,000 in contributions and in-kind services.

Additionally, all members of our team are encouraged to seek opportunities to become involved in their local communities whether serving as a volunteer for a non-profit or mentoring youth. Jean always counseled us to understand the key to finding the right opportunity is identifying the causes that inspire us.

This April, the RSE team will reunite for our annual iteration of #Jeanitude at the Sacramento Food Bank and Family Services. In preparation, we will be collecting canned food from April 1 – 22 to be donated to Loaves & Fishes, so if you're near our Sacramento office, please consider stopping by to donate.

Another way we honor Jean is by awarding an employee with the Jeanie Award which is bestowed annually to a team member who most exhibits the traits that made Jean the incredible person she was. There are many words that can only begin to describe how incredibly complex and amazing Jean was. A few that stand out include charming, gregarious, generous, funny, elegant, loyal, brilliant and nurturing. Jean was truly one of the original trailblazers in marketing communications and we are honored to carry on her legacy here at RSE.