June 14th, 2022
Celebrating Pride Month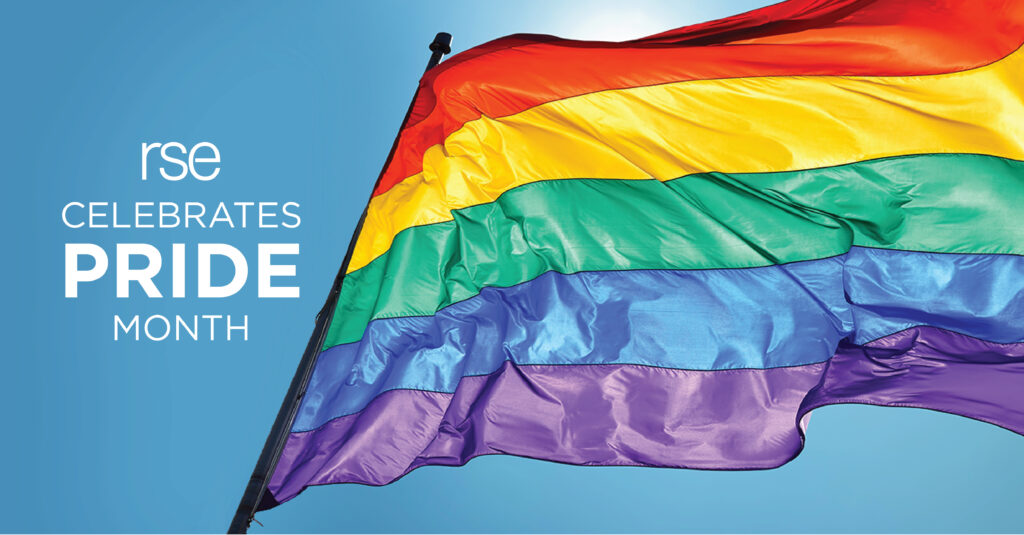 Pride month is celebrated in June to commemorate the anniversary of the Stonewall Riots in Greenwich Village, New York, when members of the LGBTQ+ community protested the police raids at the Stonewall Inn. While this was not the first act of protest against police harassment of the LGBTQ+ community, the riots marked a landmark moment for the fight for LGBTQ+ rights in the 20th century.

In 1970, the first Pride March was held in New York City to recognize the one-year anniversary of the Stonewall Riots. In the decades since, Pride has expanded worldwide into a monthlong celebration with parades, marches and parties to honor the impact of LGBTQ+ activists and bring attention to challenges still faced by the community today.

RSE's Diversity, Equity, Inclusion and Belonging Committee, which was established to underscore the importance of these values through our daily lives and support clients and team members through their identities, experiences and needs, will release a newsletter highlighting the history of Pride, challenges faced today by the LGBTQ+ community and ways we can take action and provide support.

Whether it's financial support, volunteering or taking small actions to make a difference in your circle of family and friends, there are many ways to support Pride.
Watching and consuming LGBTQ+ community-created content is a great way to educate yourself and help promote LGBTQ+ representation in media
Cosmopolitan's list of 'The Best LGBTQ+ Charities to Support' provides nineteen organizations to donate your money, time, or social media support
Give to the Sacramento LGBT Community Center to aid in their efforts to support your local LGBTQ+ community
Practice allyship to support the LGBTQ+ community. Here are several ways to provide support.