July 26th, 2022
RSE Talks: Marketing to Older Adults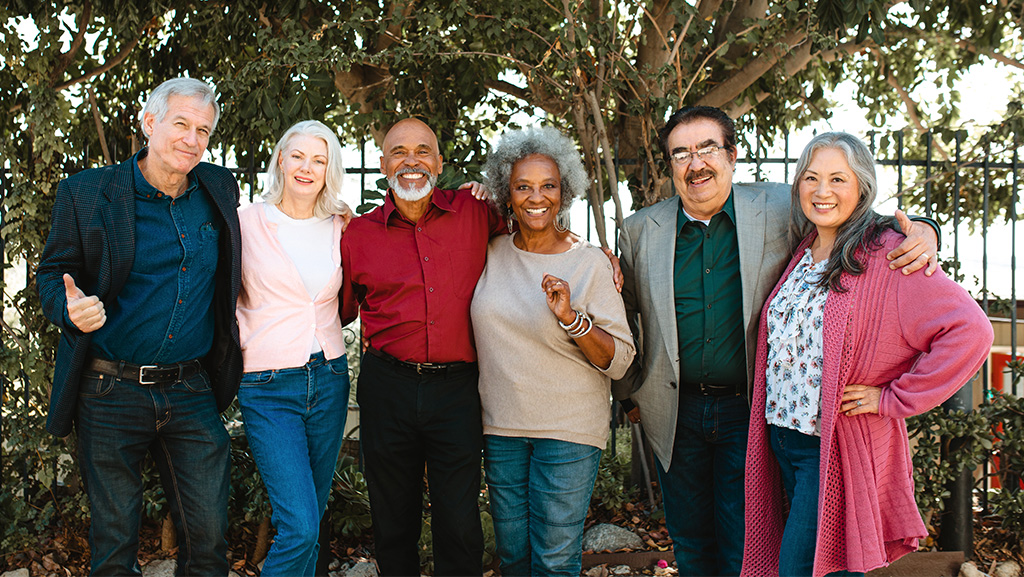 According to a California Department of Aging report, California's 60+ population is projected to grow faster than any other age group. With older adults on track to make up one-quarter of the state's population (or 10.8 million) within the next decade, marketing campaigns must pay special attention to effectively reaching this audience. 
RSE has experience in thoughtfully communicating with older adults as part of many social impact and public education campaigns – including encouraging vaccine adoption, highlighting California's Master Plan for Aging, enhancing longevity with nutrition education, promoting oral health care, and numerous other important topics.
Along with many strategies we employ to reach the 60+ population, below are three tips we prioritize.
Inclusive and bias-free language is vital to counter negative patterns of thinking about older adults. A call for justice is more motivating than a plea for sympathy. Aging is not something to "fight" and shifting from fatalistic stances and phrases will help reduce ageist attitudes. More neutral and inclusive terms can evoke positive images and perceptions.
The American Marketing Association's style guide recommends to NOT use terms like (the) aged, elder(s), (the) elderly, and seniors when describing older people because such terms connote discrimination and certain negative stereotypes. Messaging needs to avoid "other-ing" terms that place older adults apart from the rest of society.
Diversity Within the Demographic
Older adults are not a monolith. It is a demographic category that any subset of the population can age into. As new generations age into the category of older adults, norms and expectations around awareness, attitudes and belief systems which are often used to create personas that drive messaging may shift. For many, being an older adult will not be their primary identifier – as community, family, race/ethnicity all are primary identifiers.
For this reason, we don't look at age alone as a great unifier of our target audiences. Marketing campaigns must be intersectional in their understanding of this audience and create targeting, messaging, and tactics to properly reach and resonate with older adults of varied backgrounds and identities.
Accessibility is key for all audiences, and that holds true when marketing to older adults. While not all older adults will have accessibility needs, offering content in various formats will ensure saturation in all segments of this audience. This could include smaller adjustments such as designing with high color contrast and large font size, or entirely separate offerings such as providing materials in braille or on CD/DVD. Based on your goals, you may want to consider working with advocates to assess specific needs and expand offerings beyond just the legally required basics.
Older adults are important members of our communities and they should be given special consideration in your marketing efforts. Just like with any other age group, be mindful of your messaging and the underlying values you are conveying, further tailor and target communications according to a variety of identifying factors, not just age, and ensure your content is accessible to all older adults.
If you are interested in learning more about how RSE can help your organization create an impactful behavior change campaign, please reach out to us at jrice@rs-e.com.