August 1st, 2022
We're Growing!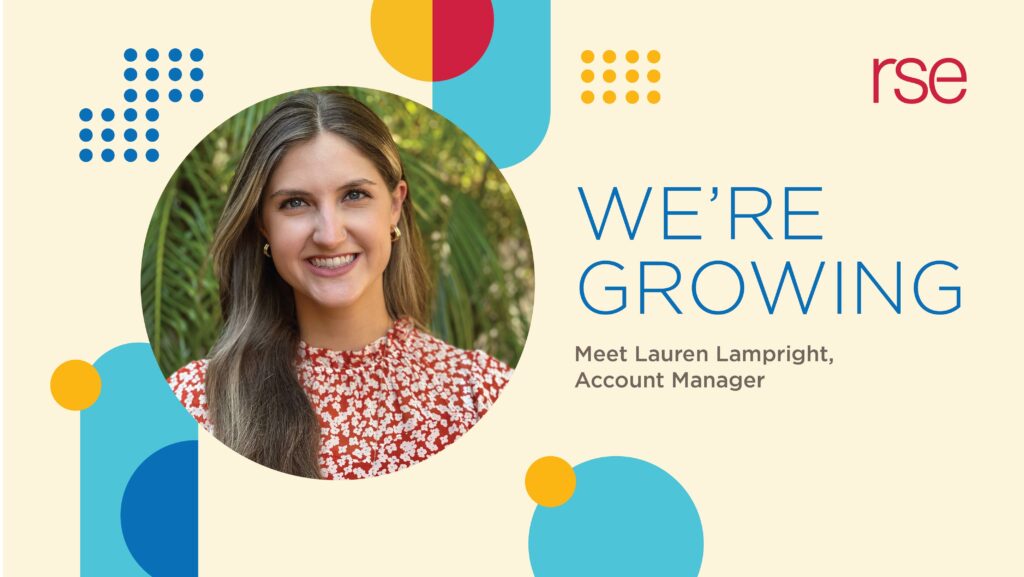 Meet Lauren Lampright, Our New Account Manager
Please meet Lauren, our new account manager who will be joining the Delta Dental team. Lauren is Sacramento-based and has more than three years of experience in account management, client/partner relations, and strategic partnerships and is very excited to join RSE.
While not at work, Lauren is out staying active. She is a long-distance runner and a member of Orangetheory. Please give Lauren a warm welcome and enjoy learning more about her below!
About Lauren:
Special Talents: Cooking Instagram recipes
Hobbies: Hiking, riding bikes, and golfing
Obsessions: Pepe! Lauren has a German Shepard/Border Collie/Chow Chow mix who will turn three in November.