August 25th, 2022
We're Growing!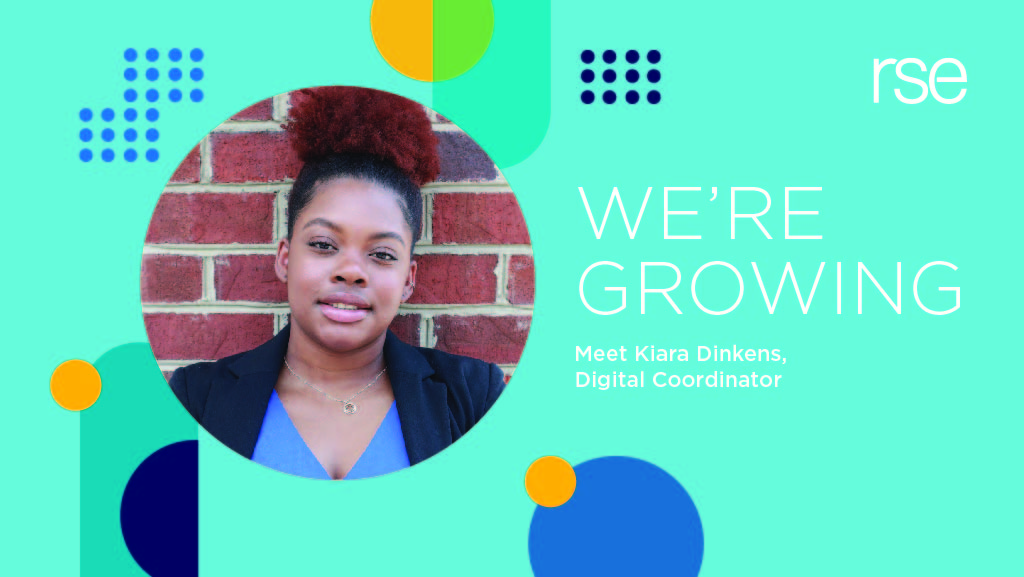 Meet Kiara Dinkens, Our New Digital Coordinator
Please join us in welcoming Kiara Dinkens as the RSE team's newest digital coordinator. She will be jumping in on all things digital media including reporting, analytics, social media, content curation across all clients with digital initiatives.
Before joining RSE, Kiara recently graduated from Hampton University in Hampton, Virginia with a BS in Marketing. In her previous roles, she has worked as a digital marketing specialist with a focus on reporting, running social media campaigns and SEO initiatives. Welcome aboard Kiara!
About Kiara:
Special Talents: Fashion styling
Hobbies: Athletic/outdoor activities
Obsessions: Music and long walks on the beach