September 15th, 2022
Wow! Pow! Iconic Superheroes Travel the State Encouraging Californians to Get Vaccinated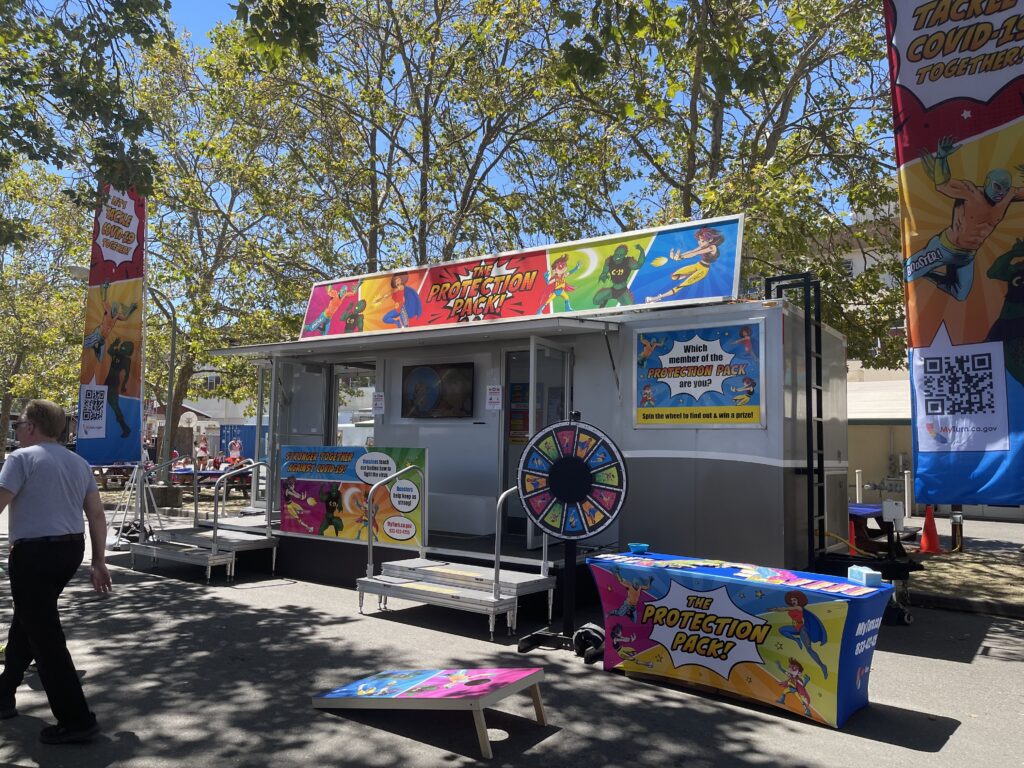 Can a traveling trailer bursting with iconic superheroes and alive with interactive activities encourage more Californians to get vaccinated and boosted to stay safer from COVID-19? That's the intention behind the mobile tricked out trailer (TOT) and canopied tent which has been hitting fairs and festivals throughout the state on behalf of California Department of Public Health's Vaccinate All 58 campaign.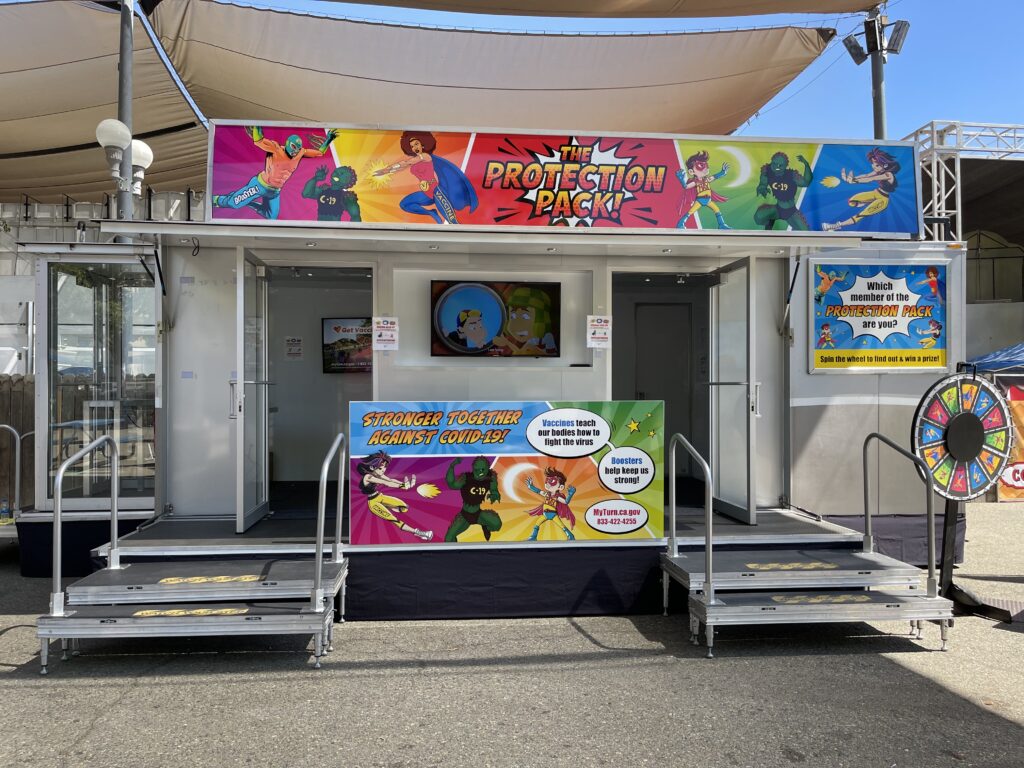 Although many Californians are experiencing "covid fatigue," the COVID-19 virus and variants are still wreaking havoc among communities. While the state boasts a vaccine rate of 72 percent, many populations including children under five are slower to get vaccinated.
To reach those parents and families, RSE sought to implement an activation to equitably reach communities within geographic areas that are among the least vaccinated. With the aim of educating parents of children five through 17 about the availability and safety of COVID-19 vaccines, RSE partnered with iHeart Media to activate the TOT at fairs and festivals throughout the summer and fall. Using data to prioritize and target regions that are least vaccinated, the locations chosen for the TOT include the California State Fair, Sonoma County Fair, Madera District Fair, Kern County Fair and The Big Fresno Fair, among others.
The TOT provides the opportunity for visitors to obtain information about vaccines and boosters through interactive games, graphics and audio/visual components featuring iconic cultural superheroes and fun giveaways. The featured luchadores, warriors and anime characters are dubbed as the "Protection Pack," they use their superhero energy and powers to fight COVID-19. When visitors arrive at the TOT, the Protection Pack greets them and takes them on a journey to immunity against the virus. Fun activities at the activation include a superhero-themed prize wheel, cornhole boards, a matching game, temporary tattoos, coloring pages, and more.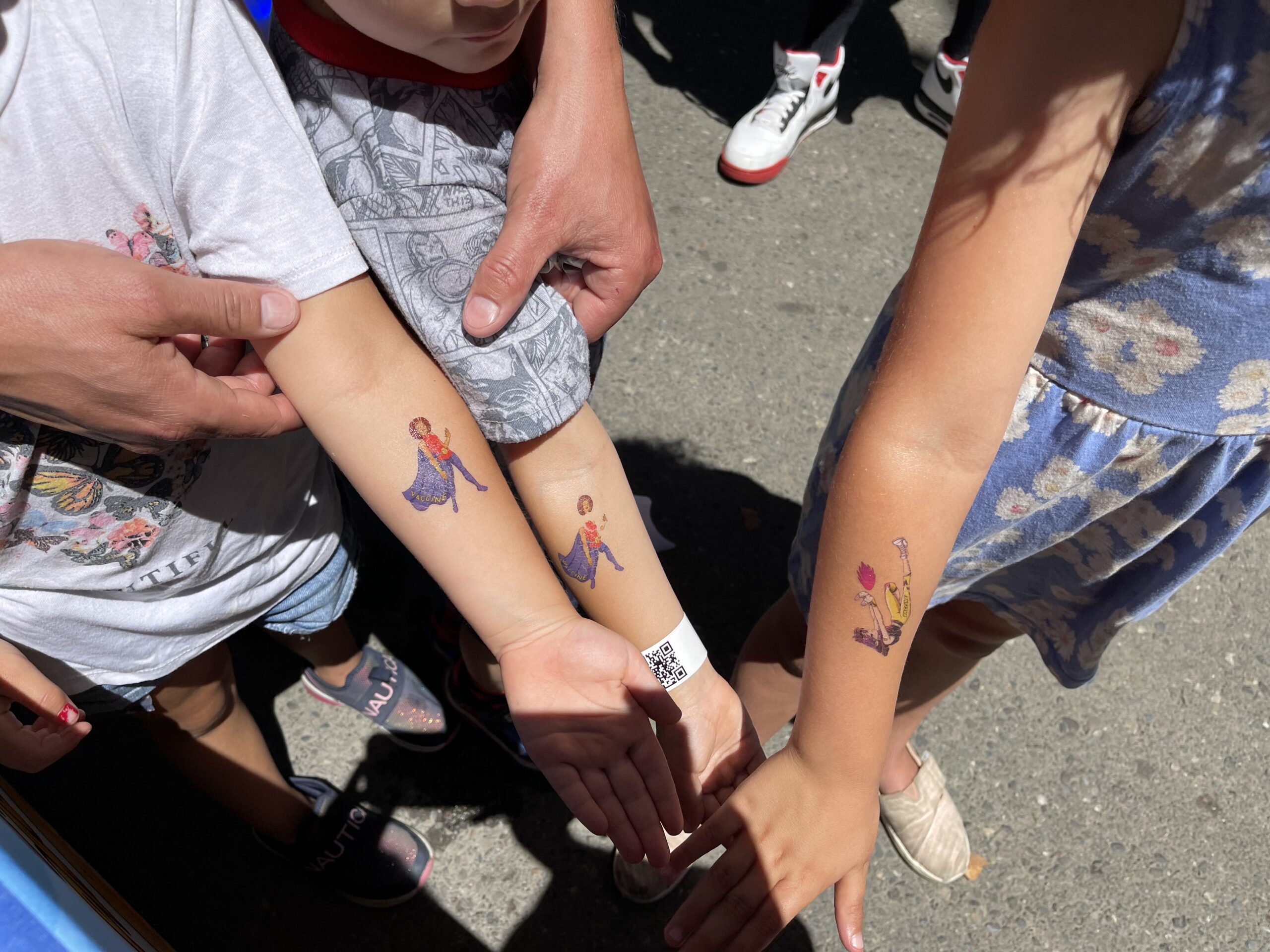 Particularly for populations that continuously show lower vaccination rates, the focus of this activation is on providing information about vaccines and boosters in a fun and entertaining manner that's interactive, playful and engaging. To assist, local community-based organizations who are trained in delivering campaign messaging are engaged at the site to guide visitors and answer questions.
To further draw attendance and increase amplification of these events, RSE has developed and placed radio promotions, paid social and targeted paid digital ads, along with partnering with local organizations to provide materials to promote to their audiences. All activities and creative directs visitors to the MyTurn website to learn more or find a vaccination site.
The TOT has been well received by audiences as its journey continues. For more information about seeing the Protection Pack in action, please reach out to me at jpadmanabhan@rs-e.com.