September 29th, 2022
Campaign Spotlight: Stella's Shiny Smile Activity Kit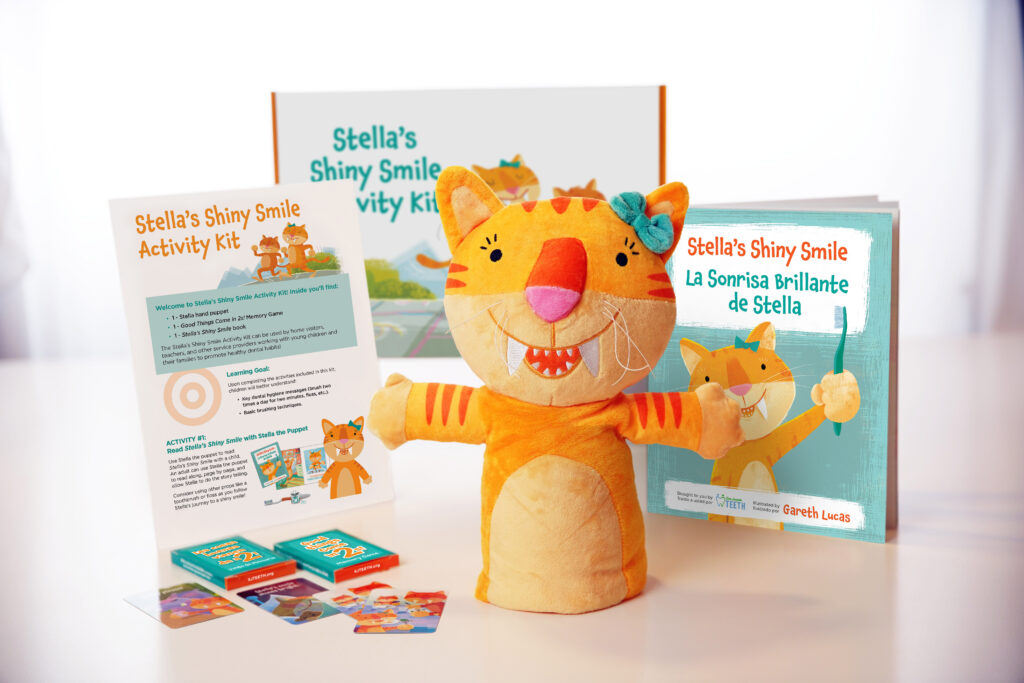 Challenge:
One in five children have untreated dental decay by the time they start kindergarten in San Joaquin County. Tooth decay is one of the most common reasons children miss school and can lead to more complicated health issues.

Goal:
Encourage children to establish healthy dental habits which will lead to better health and learning outcomes.
Creative Strategy:
Produce a fun and engaging way to talk to parents and children about the importance of good dental habits.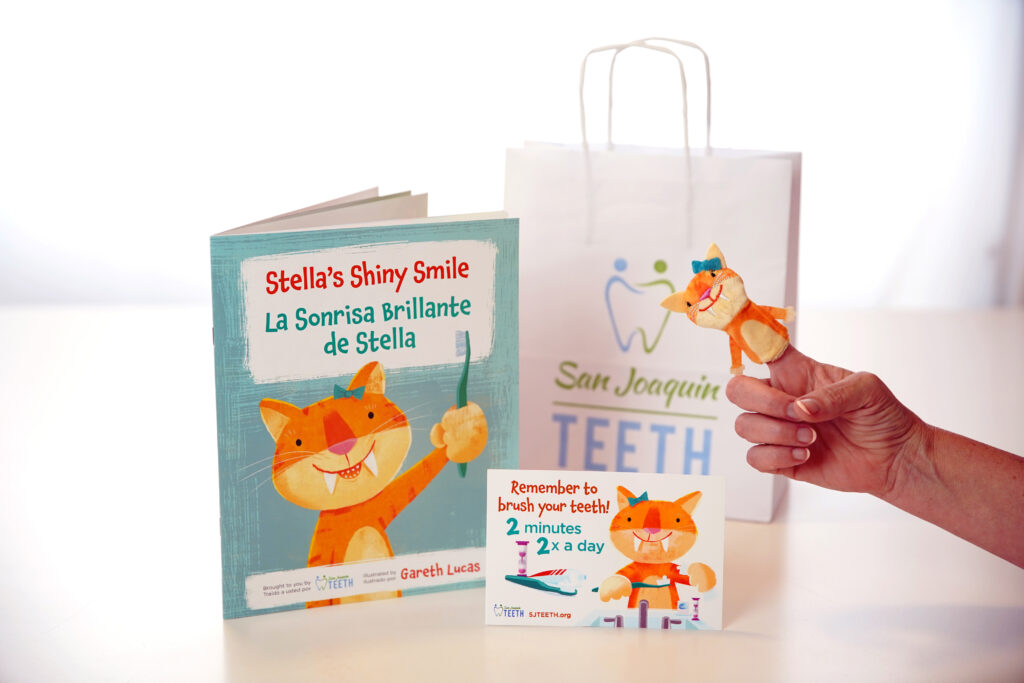 Following the success of the Stella's Shiny Smile storybook, social media and out-of-home campaign, SJ TEETH, a First 5 San Joaquin and San Joaquin County Public Health collaboration, wanted to further utilize Stella's charming health educational approach through a deeper community-based level via home visitors, pre-K teachers and other community resources and events.
As a result, a new activity kit was developed utilizing the friendly tiger. In this new kit, Stella comes to life as a hand puppet that home visitors, teachers and others can use to read the book. The kit also contains an interactive memory card game "Good Things Come in 2's," which uses scenes from the book to teach good dental health habits, while also promoting developmental skills like reading and playing. 
Families can also head on over to Stella's Kid's Corner on the SJ TEETH website for more activities and fun. In addition to the new kits, RSE also developed a Stella hopscotch template for the SJ TEETH team to take to community events, reminding kids that good dental health habits are just a hop away!
If you are interested in learning more about how RSE can help your organization create an impactful behavior change campaign, please reach out to us at contact@rs-e.com.