October 7th, 2022
We're Growing!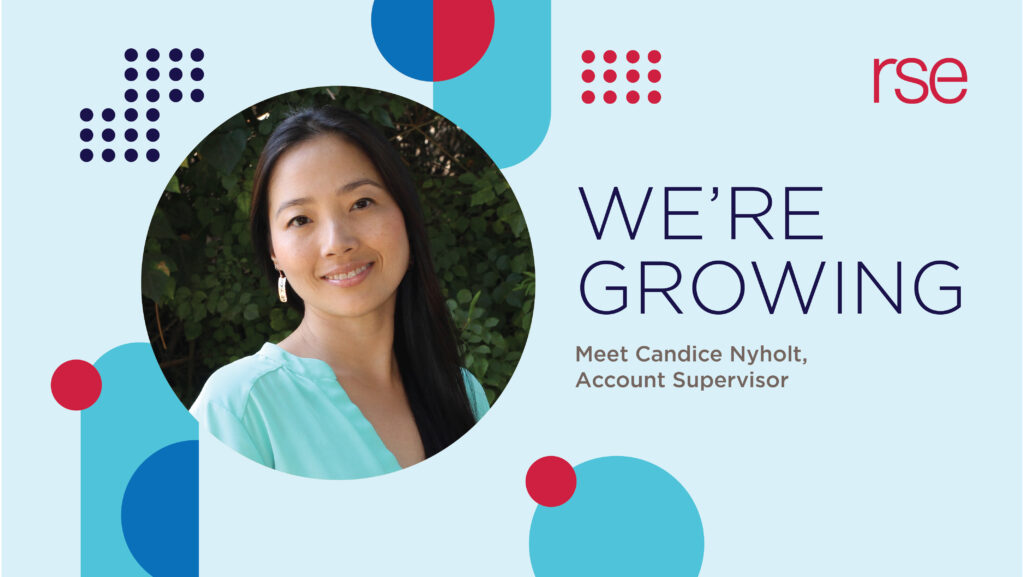 Meet Candice Nyholt, Our New Account Supervisor
We're excited to welcome RSE's new account supervisor Candice Nyholt! Candice joins RSE with 18 years of integrated communications experience working with a diverse array of top-tier government, consumer, food service, retail and nonprofit clients.
Candice will be helping to lead RSE's work on the California Department of Public Health's CalFresh Healthy Living campaign, along with the California Department of Financial Protection and Innovation's effort to help Californians protect their financial health.
While not at work, Candice enjoys spending time with family and friends, gathering around good food and making memories.
About Candice:
Do you have any pets? A feisty, yet sweet tabby named Mochi
What are you watching and/or reading right now? Reading the Brandi Carlile Memoir, Broken Horses / Watching Iron Chef, Quest for an Iron Legend; Song Exploder
Do you have any hidden talents? I enjoy singing and have performed in a handful of shows at our local music club, Soho