October 26th, 2022
Team RSE Wins Five Awards Including Best In Show At 2022 PRism Awards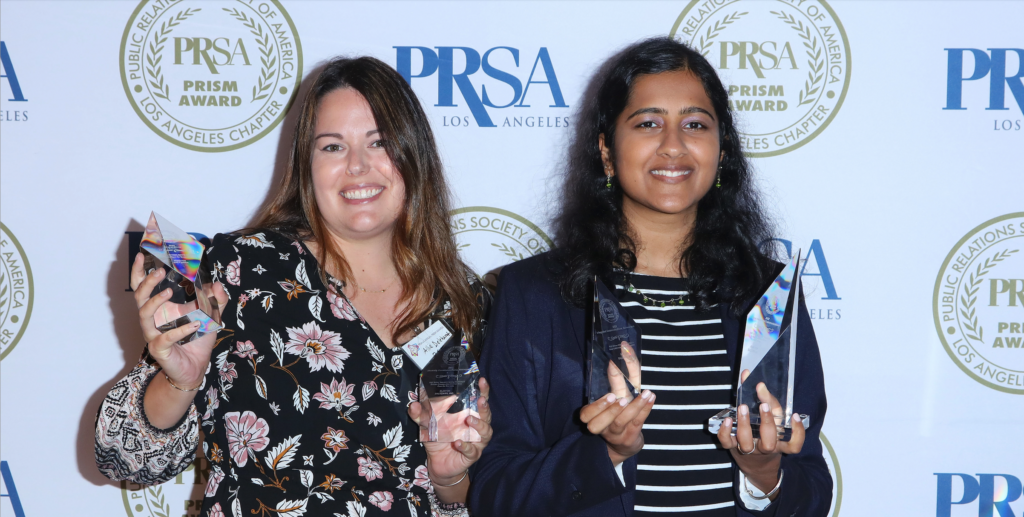 For the second year in a row, RSE and its partner agencies, known as Team RSE, were honored by the Los Angeles chapter of the Public Relations Society of America at the 2022 PRism Awards for the team's continued work on the State of California's COVID-19 Public Awareness and Education campaign.
Team RSE took home five awards for its extraordinary campaign, including Public Service, Government; Diversity Communications, Government; Integrated Communications, Government; Best Integrated Communications and Best in Show.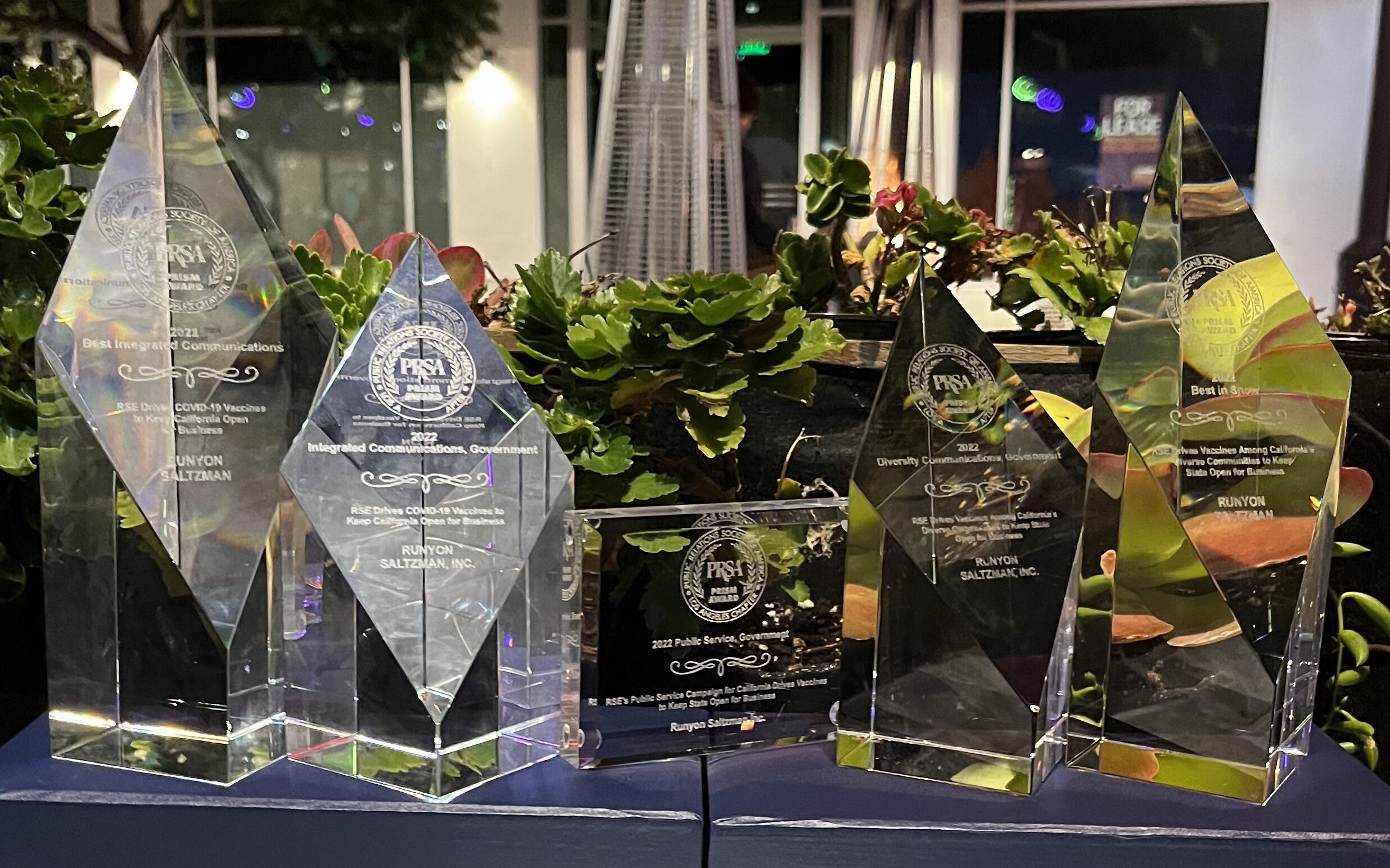 These awards highlight the enormous, ongoing efforts toward keeping Californians safer from COVID-19 and achieving high vaccination rates.
Team RSE began work on this public education campaign in October 2020. Overall, the agency galvanized more than 140 communicators to execute one of the most complex campaigns in California's history, to lead the dissemination of information and materials to educate residents on harm reduction behaviors such as masking, hand washing, physical distancing and vaccinations.
When the California economy re-opened on June 15, 2021, after more than a year of closure, Team RSE was tasked with keeping public health top of mind. Public health officials emphasized the importance of vaccinations and boosters as key to keeping the state's economy open. As a result, RSE re-intensified its campaign to boost vaccine rates, particularly among four priority populations including Latino/Hispanic, Black/African American, Asian American Pacific Islander and American Indian/Alaskan Native.
Alongside its all-star team of communicators from 12 partner agencies, RSE executed a revolutionary campaign aimed at meeting communities in their day-to-day lives.
This complex program included a multi-million-dollar paid campaign in every major and secondary market, prioritizing ethnic media, engagement with hundreds of diverse trusted celebrities and social media influencers, a statewide proactive earned media effort, and scores of customizable content to aid outreach by community-based organizations – all aimed at encouraging COVID-19 vaccines and boosters.
Team RSE enlisted the help of thousands of churches and other houses of worship, barbershops and beauty shops, small businesses and community events to distribute free vaccinations and vaccine education to meet communities where they are.
Team RSE also developed and amplified partnerships and promotions to boost youth vaccination rates where vaccine hesitancy was high. This included pairing vaccine opportunities with after-school programs, libraries, local parks and other fun recreational events for children and families.
Team RSE included the tremendous work of California Black Media, CiviConnections, EMC Research, Ethnic Media Services, LAGRANT Communications, Lucas Public Affairs, M&M Media Solutions, Nakatomi & Associates, NUNA Consulting Group, Sensis, Solsken Public Relations & Marketing and VPE Tradigital Communications.
*Per https://covid19.ca.gov/state-dashboard/ (as of 10.26.22)