March 7th, 2023
Jeanitude: The Attitude of Service to the Community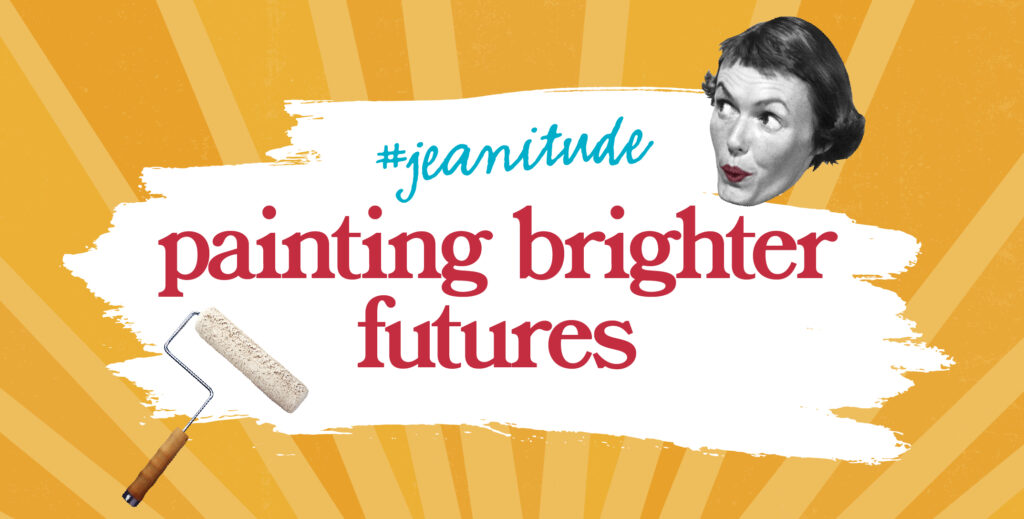 Our founder Jean Runyon had an unyielding spirit and taught us many things. One of them was the need to support our community any way we can. To ensure that legacy lives on, every year RSE supports a different local nonprofit with a donation drive and day of service. This day of service normally falls on or near Jean's birthday, March 6 and is celebrated by all RSE employees as a time to come together and give back together.
For #Jeanitude 2023, we have partnered with The Bridge Network, in support of their work for at-risk youth in Sacramento. In addition to painting walls and freshening up the garden at their Slider Teen Center, we're also bringing awareness to items they need and requesting donations through our personal and professional networks.
To kick off this year's #Jeanitude activity, RSE staff are also visiting the Center for Sacramento History to participate in an exclusive tour of select pieces from the Center's Jean Runyon archive collection to learn directly from the city's historian about Jean's significant cultural and historical impact on Sacramento. 
You can join us by supporting the Bridge Network and their work for Sacramento's at-risk youth. Find out how to donate here.