March 27th, 2023
Runyon Saltzman Wins Multiple Awards at the 2023 Sacramento ADDY's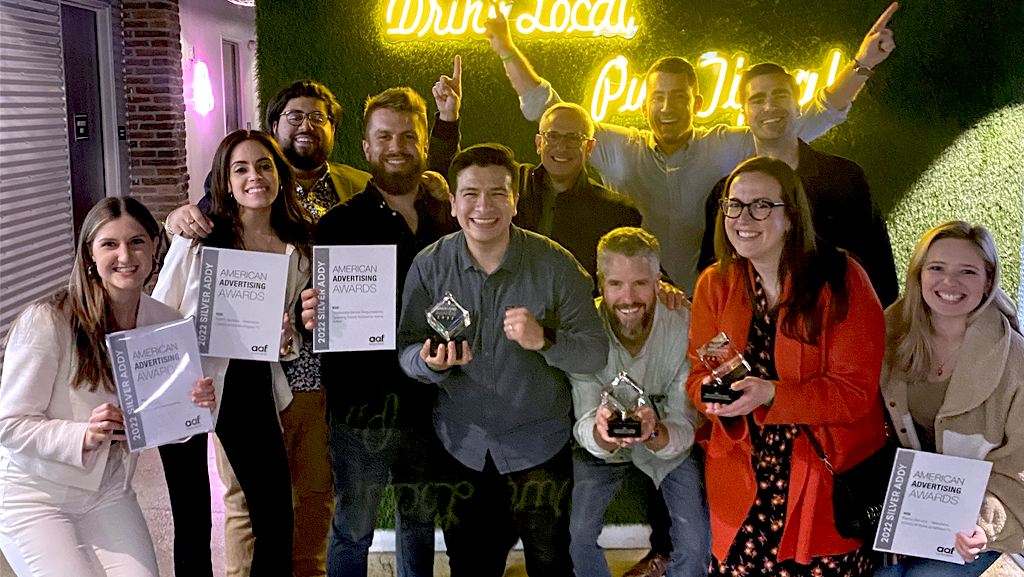 The results from the 2023 American Advertising Awards (ADDY's) are in! Runyon Saltzman (RSE) walked away with seven ADDY's at the Tipsy Putt Pub on March 23, where staff also tested their putt-putt skills and caught up with fellow Sacramento marketers.
RSE scored several hole-in-one awards with three gold and four silver ADDY's! Projects receiving recognition include our work on the COVID-19 Public Education and Vaccinate All 58 campaign, First 5 San Joaquin, Witherell's and Opening Doors!
One of the industry's largest creative competitions, the mission of the ADDY's is to recognize and reward the creative spirit of excellence in advertising.
Read more below about our creative work that garnered the ADDY awards. 
Gold Awards
California Department of Public Health
THANKS GRACIAS FOMO, COVID-19 Public Education and Vaccinate All 58 Campaign
Produced during the 2022 Thanksgiving and holiday season, the "THANKS" and "GRACIAS" campaign highlights the importance of masks, tests and staying home when sick, especially around certain holidays or gatherings. Thoughts such as "Thank goodness I masked up." "Thank goodness I tested." "Thank goodness I stayed home." hit close to home. Whether it happens when a rogue sneezer gets too close at the grocery store or leading up to an event, there is a satisfying feeling of relief knowing you took precautionary steps to stay safer.
This concept personifies the letters in various phrases of appreciation and gratitude to serve as an eye-catching "thank you" to those who had been doing their part to keep up with harm reduction behaviors—and as a reminder to keep up the good work during a time when pandemic fatigue was starting to kick in. The payoff of each spot concludes with the cheery letter friends spelling out the words "THANKS" and "GRACIAS," celebrating the kindness that helps move our communities forward.
California Department of Public Health
Halfway, COVID-19 Public Education and Vaccinate All 58 Campaign
Entering Fall of 2022, Californians by and large had done an excellent job of staying up to date on their protection with the latest COVID-19 vaccine. However, booster "apathy" began and many were falling behind. To serve as a reminder for Californians to not give up in the middle of the race, we crafted the "Don't Go Halfway" campaign to humorously compare not getting the most updated vaccines and boosters with going "halfway" in various over the top, hilarious ways.
First 5 San Joaquin
TEETH Stella Activity Kit
To extend the "Stella's Shiny Smile" campaign for San Joaquin TEETH, we produced an engaging activity kit to further teach young children about the importance of good dental health and how to properly brush their teeth. In this activity kit, Stella comes to life as a puppet. She interacts with children as the storybook is read and plays the "Good Things Come in 2s!" memory game. A smaller leave-behind kit helps put the education into practice. It includes the "Stella's Shiny Smile" storybook, an adorable Stella finger puppet, and mirror cling reminding children to brush their teeth for two minutes, two times a day.
Silver Awards
Opening Doors
Welcome Home Video
Our team produced "Welcome Home" to highlight the innovative solutions Opening Doors is working on to address California's housing crisis specific to Sacramento's refugee population. With affordable housing being a challenge in Northern California, Opening Doors is advocating for refugees by finding units that can serve as a temporary home until they get adjusted to living in the area.
Witherell's
New Brand & Logo Suite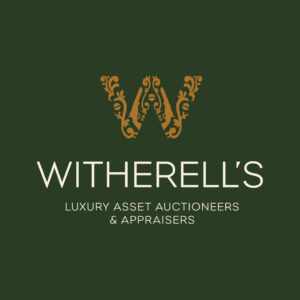 To raise the stature of Witherell's, while also honoring its history and positioning it for the future with new energy, our team developed a new brand and logo suite. The logo creatively houses auction-related themes inside of the W of Witherell's – creating a "living logo" that changes patterns and shapes to abstractly represent auction assets such as silver or fine china patterns, jewelry, Native American motifs, fine art, etc. The W animates for digital/social use. For printed materials, the W becomes a frame for the auction being advertised and can feature highlighted items inside of it. The result, a creative, bold and modern brand for Witherell's.
California Department of Public Health
"Kids Gonna' Kid" Back to School Campaign
Let's face it, kids are gonna' kid. With COVID-19 and its variants still making their way around schoolyards and friend groups, getting kids vaccinated and boosted is one of the easiest ways to give parents more peace of mind. No matter what yucky stuff their children might get into. This campaign normalizes vaccines and boosters as a no-brainer to keeping families safer during the back to school season and taps into that universal truth to empathize with caretakers and remind them of how one or two quick appointments can save time, stress and in serious cases, lives.
California Department of Public Health
Fingers FOMO Campaign
In a quirky and fun initiative to encourage Californians to get vaccinated and boosted so the fun doesn't slip through your fingers, we partnered with a local production house to produce a small-scale spot (literally) with a large-scale message. Though using small characters presented a challenge, we all rose to the task, creating tiny sets and costumes and coordinating clever camera angles to tell our story.