March 30th, 2023
A transformative partnership: The Mondavi Center x RSE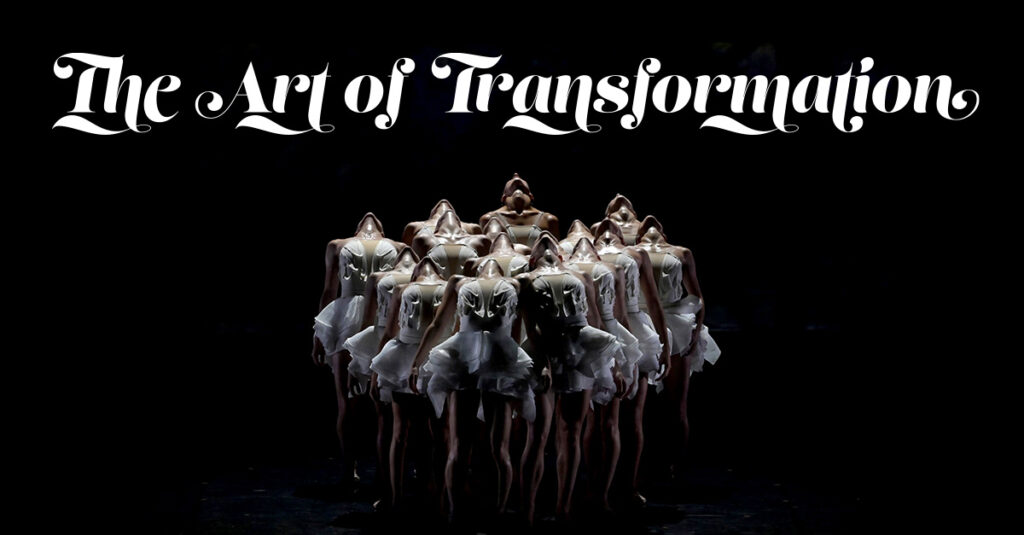 The Mondavi Center has been a cultural hub in the Sacramento region for 20 years. When COVID-19 lockdowns occurred, the Mondavi Center, like many beloved performance spaces, put all events on hold. That included plans for a gala benefitting their Artistic Ventures Fund.
2023 put the gala back on course and coincided with the Mondavi Center's 20th anniversary. The marketing team saw this as an opportunity to reintroduce their "Illuminate. Educate. Connect." mission to a new landscape.
We took inspiration from the gala's featured performance, a modern interpretation of Swan Lake by France's acclaimed Ballet Preljocaj. Tchaikovsky's classic is a beautiful reflection on the power of change. The piece itself has been reinterpreted countless times. This idea of adaptability led to a theme that perfectly embodied the Mondavi Center's vision—"The Art of Transformation."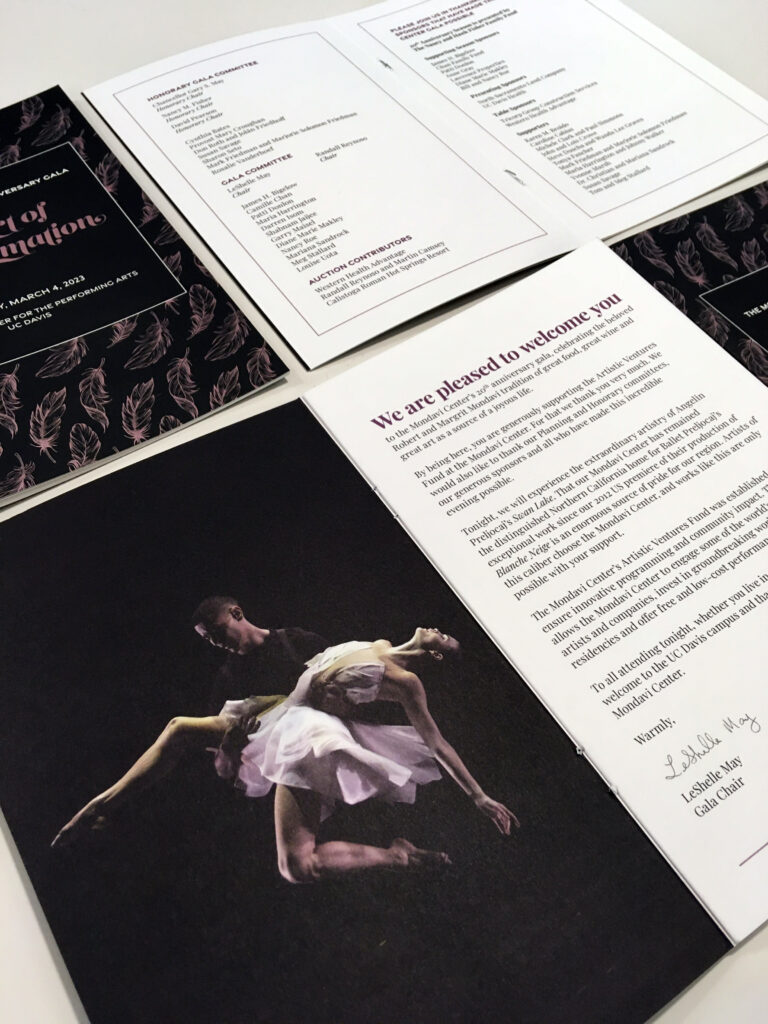 Next, we got to work on gala materials like save the dates, formal invitations and the gala program. We created a delicate, noirish feather motif that tied back to Tchaikovsky's classic characters. Pairing it with beautifully posed snapshots of Ballet Preljocaj dancers added a sneak peek of what to look forward to.
The response from attendees was amazing, with compliments on both the design and the theme. The night was a smash, raising funds to help the Mondavi Center invest in new artists and expand community outreach. It also marked the beginning of a wonderful creative partnership between RSE and the Mondavi Center that continues today. Stay tuned for more exciting updates on this collaboration throughout 2023.