April 13th, 2023
Volunteering to Help Communities Thrive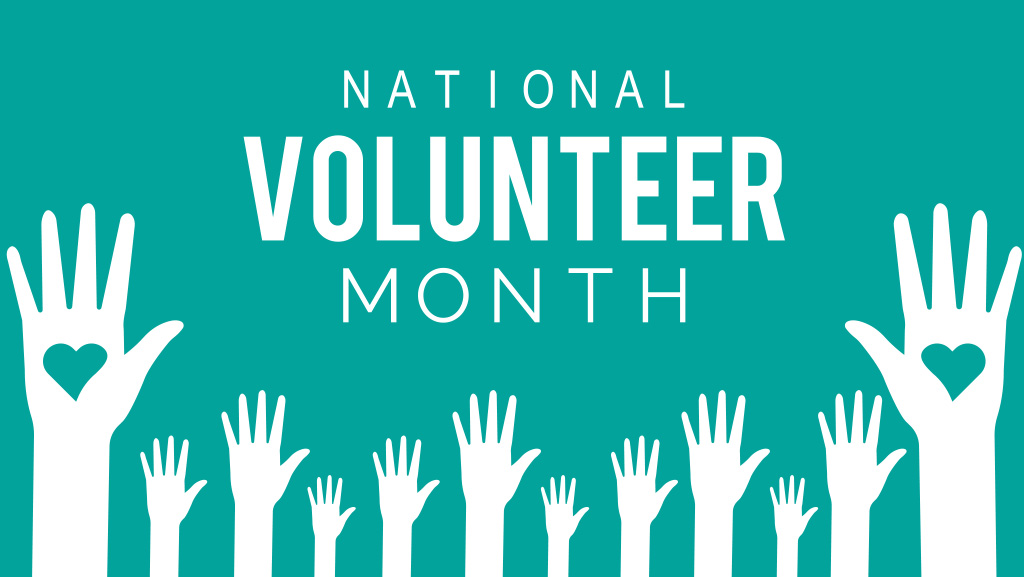 Each year RSE celebrates National Volunteer Month, but the volunteerism of our staff isn't confined to just one month. Many RSE employees volunteer their time throughout the year to contribute to a good cause, support a non-profit, develop and build new skills. Some organizations and causes depend upon volunteer work to operate, and many have a mission to provide their resources for the benefit of their greater communities.
There are many ways to volunteer, and RSE employees share some of their volunteer stories.
Vice President of Client Services, Alicia Leupp is a member of the Board of Directors and Chair of the External Affairs Committee for Child Action, Inc. Child Action provides Sacramento families with childcare resources and referral services, childcare subsidies for qualifying families, recruitment and professional development of the childcare workforce and family education and support.

Alicia says, "I have committed my time to Child Action out of a desire to give back in a meaningful way. Sacramento County is currently facing a severe shortage in the number of available licensed childcare spaces. In being part of the Child Action board, I get to use my strengths as a communications professional to support the critical work happening on an issue area I'm particularly passionate about."
RSE President Chris Holben has served on many charitable and mission-driven boards over his career. He currently serves as Treasurer of the Crocker Art Museum, Executive Committee member of the Salvation Army of Northern California and member of the California Chamber of Commerce. Previous service has included the presidency of NextEd and The Sutter Club and board membership with the MIND Institute at UC Davis, Sacramento Metropolitan Chamber of Commerce, and the Sacramento Child Abuse Prevention Council.
"From both a personal and professional perspective, I believe it is essential to support community and those in need of understanding, compassion, services, and support. As a leading business in Sacramento, it is RSE's duty and privilege to give back to the community in meaningful ways and support the social, cultural, and creative fabric of the metropolitan region."

Chris Holben
Vice President of Media Services, Jonathan Bolivar is the Chair for the Advisory Board for the Sutter Children's Hospital. As a volunteer, Jonathan contributes to executing the five goals of the board by providing strategic direction and actionable initiatives for the Children's Hospital's program development, community awareness, philanthropic funding, patient and family Inclusion and public policy and advocacy. Jonathan says, "Volunteering allows me to connect with people in my community and support a health care cause that is very important to me."
Account Coordinator Hanedi Karajeh is the current Vice President of Virtual Programming at the American Marketing Association, Sacramento Valley (AMASV) where she hosts the AMASV podcast. Hanedi interviews guests from both the Sacramento region and nationally, getting insights on the latest marketing trends and best practices. Hanedi also contributes to running the annual Outstanding Future Marketer scholarship which helps marketing students fund their education, allowing them to secure their credentials or additional certifications that will better prepare them before entering into the workforce.
"It has been a positive step forward for me to join the board at AMASV and be in a leadership role for the first time. I enjoy owning the podcast and speaking to guests who can teach me something new about the industry," says Hanedi."As a young marketer, I want to absorb as much as I can and apply what I've learned from my volunteering efforts into my work here at RSE."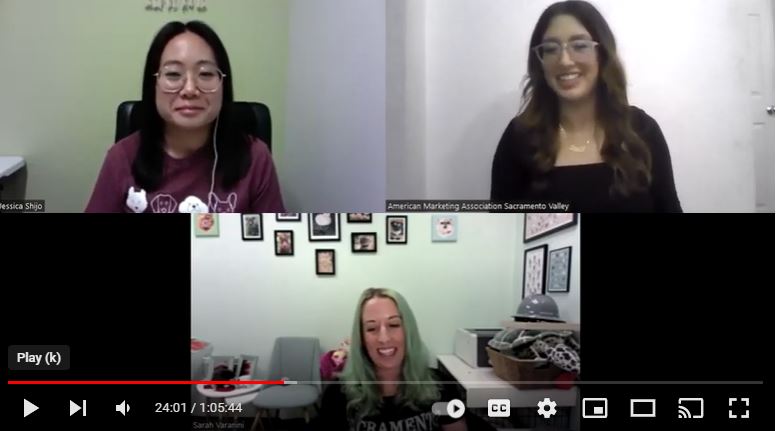 RSE Partner Paul McClure is a board member at the Los Rios Colleges Foundation and serves as a member of the Promise to Career scholarship committee and the marketing committee. He is also on the board of directors at PBS-KVIE where he provides marketing and branding guidance. Paul is the past board chair at Cristo Rey high school.
"Volunteering time, talent, and resources not only feels good, it's also a terrific way to build friendships, a professional network, and an understanding of how industry and non-profits operate. Volunteers play a vital role in our community providing services, resources, and helping to fill gaps in our society. It's an opportunity to grow our community, culture, and professional associations. I believe there is a place for everyone to volunteer, on their terms and in their area of interest. It's up to each of us to go out and find that opportunity and keep paying it forward for the next generation."

Paul McClure
Account Coordinator Ashtyn Darnell is a Daisy Dash committee member with the Girl Scouts of Washington and Southwest Oregon. Her small but mighty committee is currently planning the first annual Daisy Dash fundraiser event which will bring 1,000 Girl Scouts and supporters around Oregon and Southwest Washington together for a fun competition. All proceeds from the event will go toward Girl Scout programming, including support for youth from marginalized communities to participate in life-changing Girl Scout leadership experiences.
Ashtyn said, "When I moved back to Portland after graduating from college, I was on the search for a new volunteer opportunity where I could put my communications background to use. As I was once a Girl Scout myself, I immediately connected to the idea of supporting Girl Scout programming through fundraising events."
RSE Partner Scott Rose has served on numerous boards and has volunteered for various organizations over the years. He is currently on the board of directors for Sacramento Metro Chamber of Commerce, the California Conservation Corps Foundation and he serves as a senior fellow with the American Leadership Forum. Scott attends board meetings, participates in fundraising activities and supports their communications needs.
"Honestly, there is nothing quite like witnessing the impact so many of these organizations can have on the lives of others. It is one of the most rewarding feelings I can imagine."

Scott Rose
Associate Creative Director Darcey B. Self is a second-year mentor in the Ascenders Academy Program with Capitol Creative Alliance. Ascenders Academy is a six-month, no-cost mentoring program that connects emerging designers with tools, skills, and community relationships to take them to the next level of their careers. Over the last two years, Darcey has personally mentored a young designer to develop her skills, work on design pieces for her portfolio and talking her through challenges and opportunities in her career.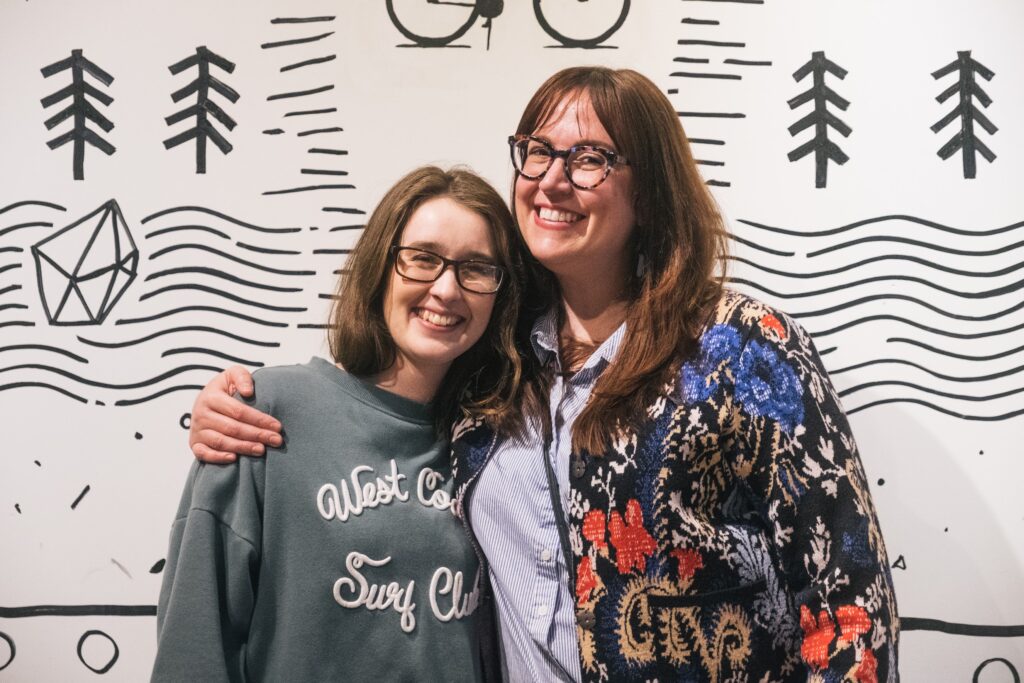 Darcey says, "I've really enjoyed being a resource to my mentee, helping her navigate progress on her projects and figuring out next steps for her career as a designer."
Aside from her contributions as a mentor, Darcey also speaks to design students at both the high school and college level about what's it's like to work in the creative department at RSE and the type of work we do.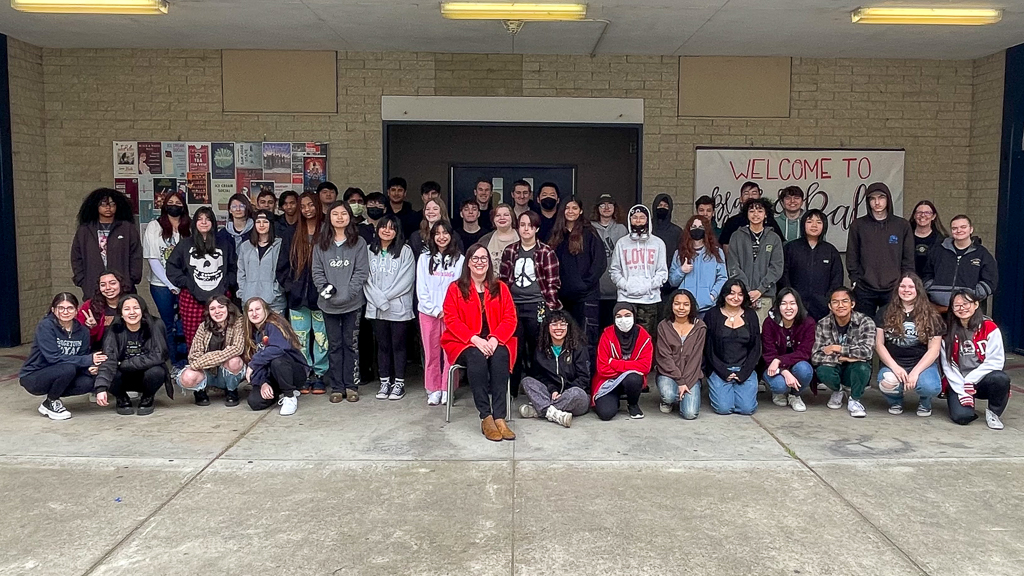 Along with serving on the board of directors for the Sacramento Historical Society, Account Manager Eric Sweigert is the volunteer host of the American Attic, a podcast dedicated to bringing history to life for a Sacramento audience. Eric has served with the society since 2020 where he lends branding and content development guidance for strategic planning, and works to expand access to quality history programming and appreciation of the past.
Eric says, "After reading 'Bowling Alone' by Robert Putnam, I knew I wanted to get involved. Volunteering has helped me learn how to leverage my background and apply it to improving our community one episode at a time."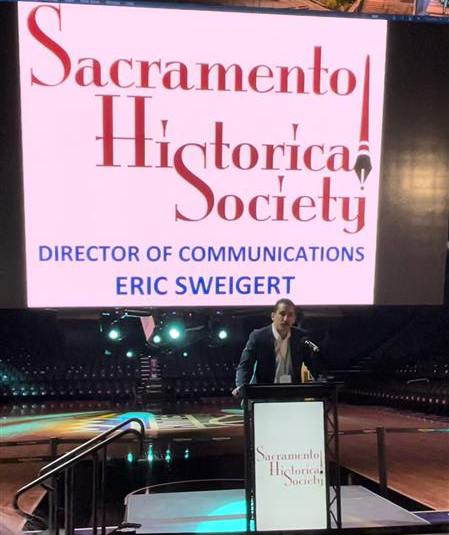 While Traffic Manager Maria Perez volunteers with Scouts BSA Troop 189, formerly Boy Scouts of America, she has also been volunteering with Wolfpack Robotics 3859, an Elk Grove-based robotics team her daughter is involved in and serves as president. Maria and her husband are advocates for supporting their daughter's team, especially when they travel. From San Jose to Oxnard and Las Vegas, and recently to Idaho where they traveled to compete in FIRST Championship Robotics Competition, taking fourth place! Maria and her husband offer support as parent volunteers by making food for the team, and coordinating meals and snacks for the students when they travel for competitions. For additional support, Maria and her husband attend competitions and cheer for their daughter's team in the stands!
"Volunteering is important to me because it demonstrates to my children that the community needs help and if we have time and talent, it's important to share it," says Maria. "It's also important because the youth need programs that will help them grow into adulthood as productive members of society."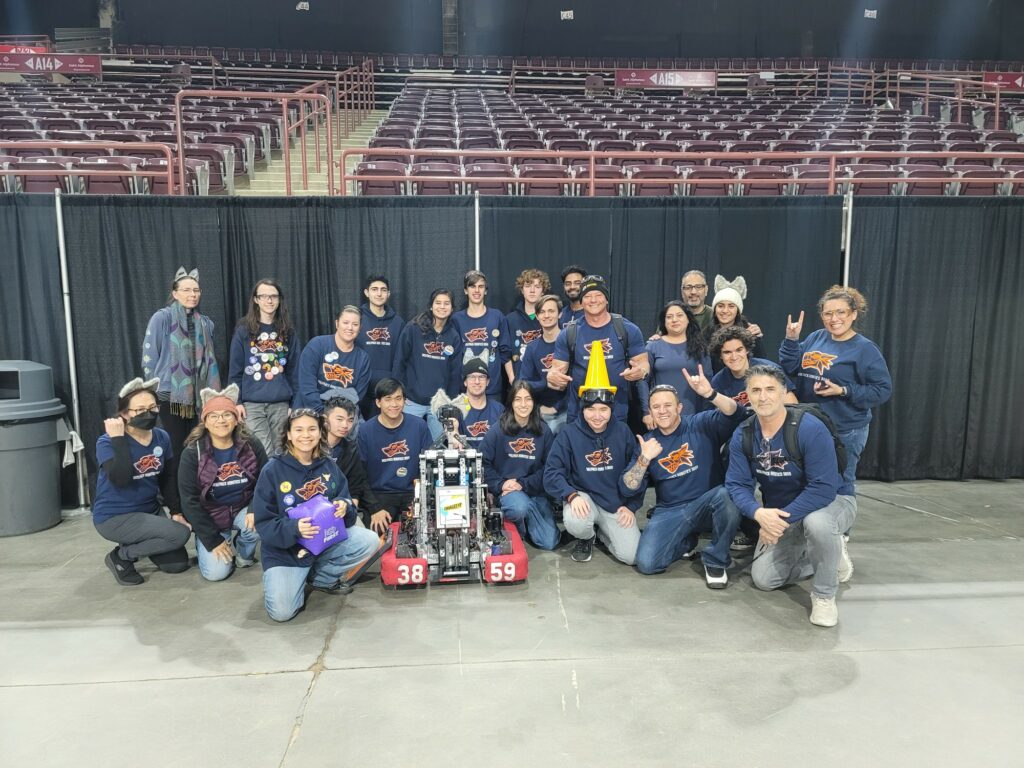 Senior Account Manager Salvador Cruz is the professional development co-chair with the Sacramento chapter of the American Advertising Federation. He organizes the bi-annual student agency tour, performs student outreach, organizes student and professional development events, and assists with other chapter events throughout the year like the annual American Advertising Awards. Salvador says, "There are many benefits to volunteering, personally and professionally. Volunteering not only allows you to network and build interpersonal communication skills, but also offers professional development and new challenges outside of your day-to-day job."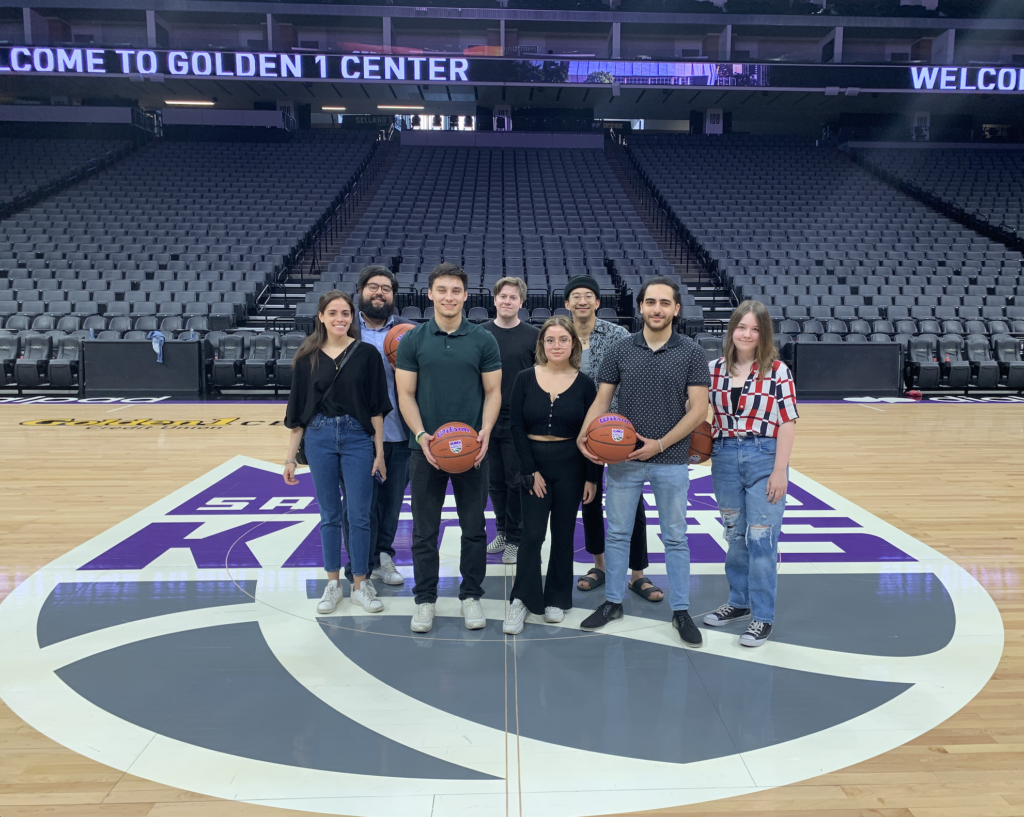 Senior Account Manager Maria Manzur is the professional development co-chair with the Sacramento chapter of the American Advertising Federation and has been involved with the Sacramento Advertising Club for four years. Maria organizes events such as agency tours, workshops, and networking events to help students connect with creative professionals and further enhance the skillsets required in their careers. This year, she is also leading FREEThink, in which she is recruiting local professionals to donate their time and talents to fulfill the marketing needs of deserving non-profits and tackle some of their marketing issues in a single create-a-thon weekend. Maria said "The best part about volunteering for this organization has been the ability to connect with students, professors, and agency/company professionals to build an active community where all can be able to rely on and work with each other. In all, I am always excited to be able to share my experiences/skills with students who are interested in joining the agency world!"