June 8th, 2023
Being There is
What Matters Most.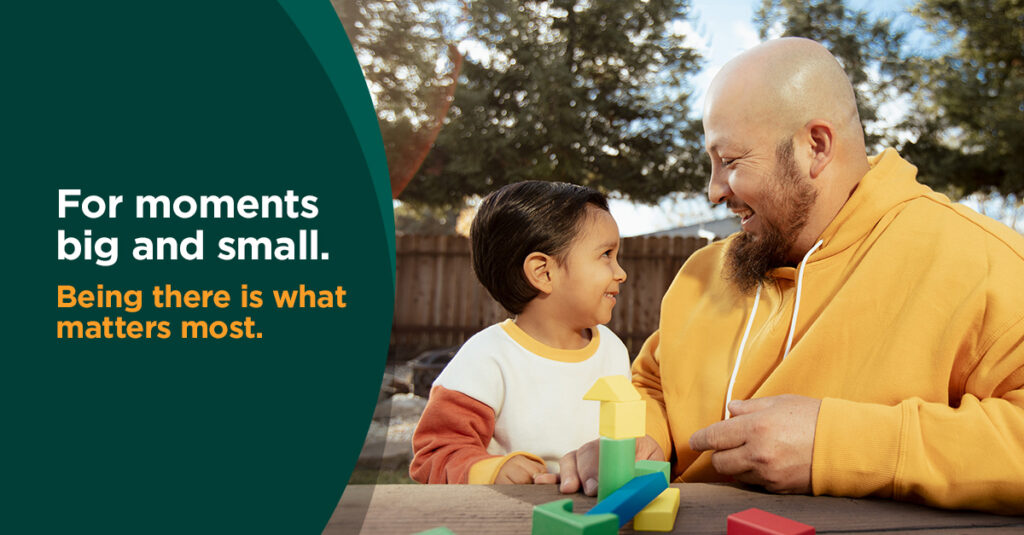 No matter where, when, or how, taking the time as a father to create memories and share moments with your child has an outsized impact on their emotional growth and stability.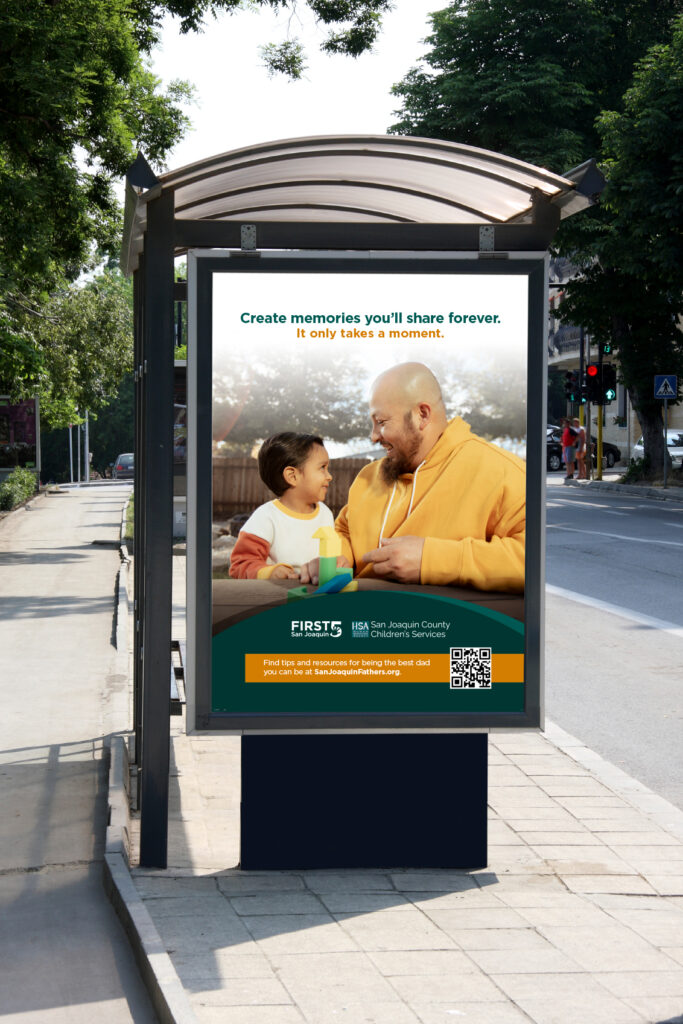 Many fathers face systemic, societal, and personal barriers to being fully involved in their children's lives, and can benefit greatly from the resources available to help create a better relationship with their child. To bring awareness to the issue and foster positive movement towards greater father involvement, RSE collaborated with First 5 San Joaquin County and San Joaquin County Children's Services to get the word out that help for dads is available.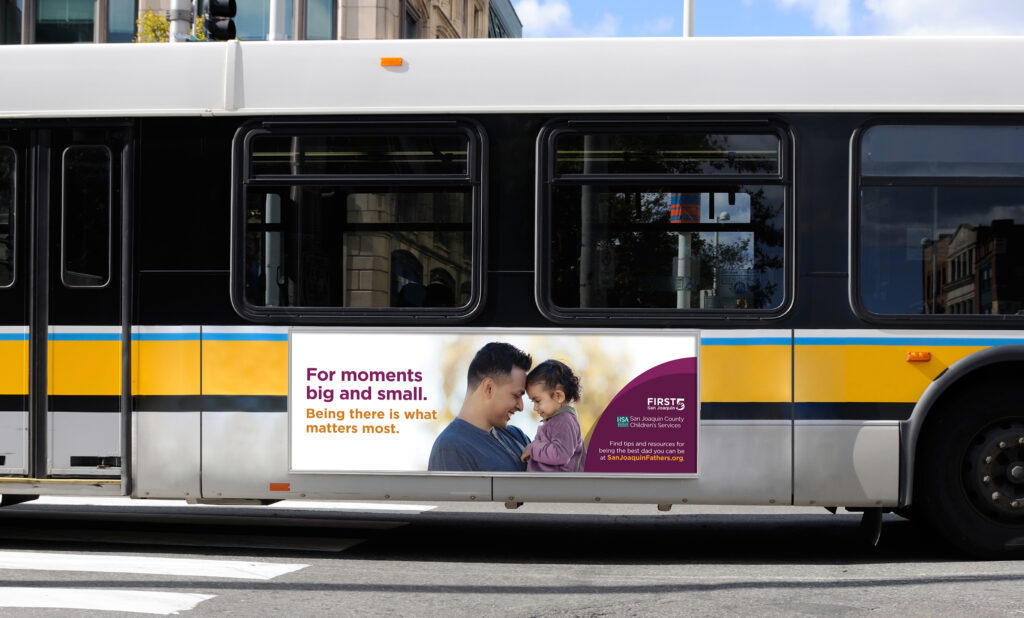 With the goals of awareness building and creating guidance towards available resources, we launched an emotionally charged campaign anchored by photos shot to capture real SJC dads and their kids sharing simple, heartfelt moments together. These photos were then used across all of our assets, including a custom Support for Dads webpage, transit ads, paid social + display, and digital toolkit for use by community-based organizations.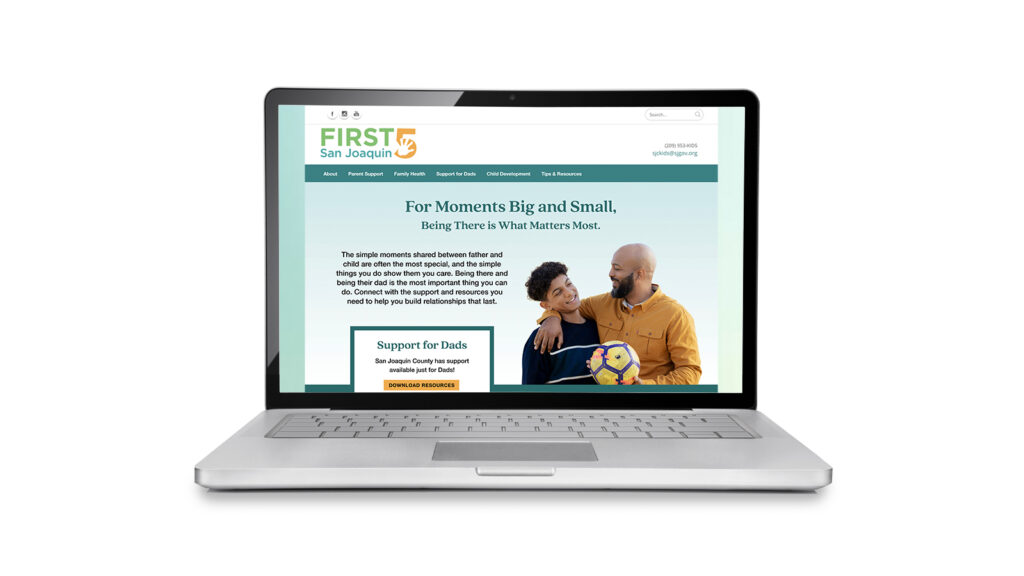 In conjunction with these materials, RSE supported F5's efforts in establishing "Father Appreciation Week" and Fatherhood Festival, celebrating dads and all they do.