August 14th, 2023
RSE Named Among Sacramento's Fastest Growing Companies for Second Consecutive Year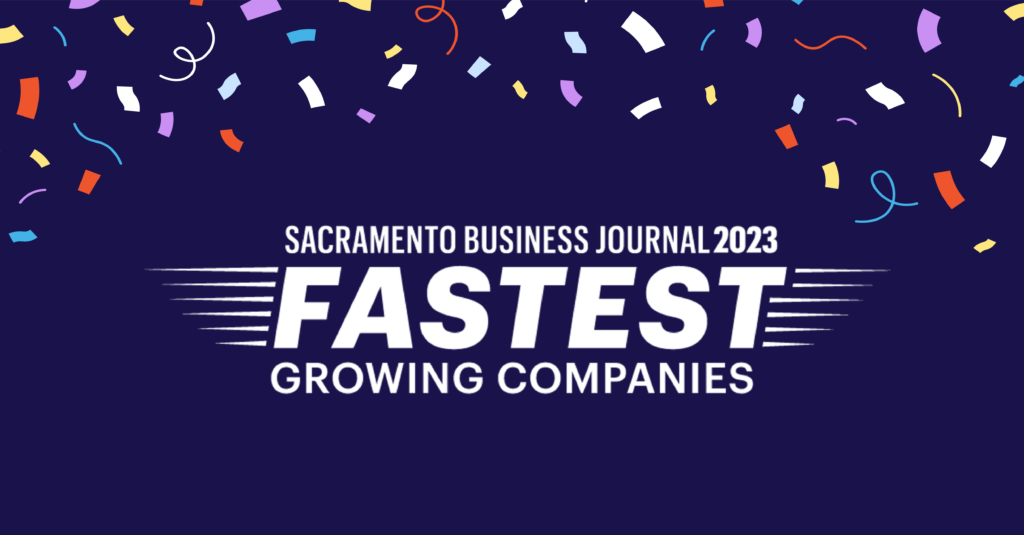 RSE has once again been recognized as one of Sacramento's Fastest Growing Companies, securing the honor for the second consecutive year in the Sacramento Business Journal.
During an awards ceremony Thursday, August 10, we were proudly ranked seventh on the list of esteemed companies in the Sacramento area, boasting an impressive 296 percent growth rate from January 2020 through December 2023.
"The entire team at RSE is absolutely thrilled by this prestigious acknowledgment. Being recognized for two years of remarkable growth is no small feat, and we couldn't be more grateful to the Sacramento Business Journal for this honor," RSE President Chris Holben said.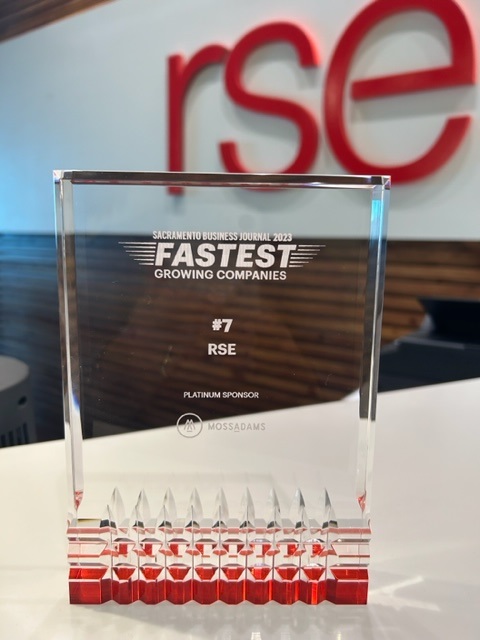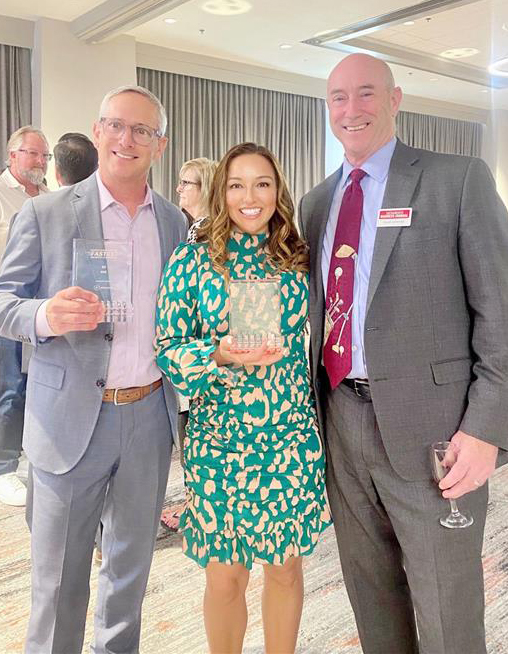 RSE named among Sacramento's Fastest Growing Companies for second consecutive year.
Paul McClure (left), RSE Principal, Advertising with Lilly Cortés Wyatt (center) of SociosPR and David Lichtman (right) of the Sacramento Business Journal.
"This honor is on the heels of RSE being ranked in Sacramento Business Journal's Book of Lists as the number one advertising agency in Sacramento and the area's second-highest ranking public relations agency based upon fee income. We believe these honors are based on our aggressive transformation with digital, research and consumer insights and data analytics which together are leading the charge in driving results for our clients."

Paul McClure, RSE Principal – Advertising
Throughout 2022, we expanded our team and extended our service offerings to deliver impactful campaigns that made a lasting impression on the entire state.
Our team played a pivotal role in disseminating vital public health information, promoting responsible behavior, and fostering a sense of togetherness through the State of California COVID-19 Public Education and Vaccine Equity campaign. Furthermore, our team's transformative work with the Department of Motor Vehicles led to a monumental increase of more than 15 million Real ID issuances.
The imprint of our work can be seen across the region through transformational campaigns for First 5 California, the Sacramento County District Attorney's office, Western Health Advantage, and numerous others.
Like what you see or want to get in touch, please reach out to us!