August 31st, 2023
Helping Californians Do Their Financial Research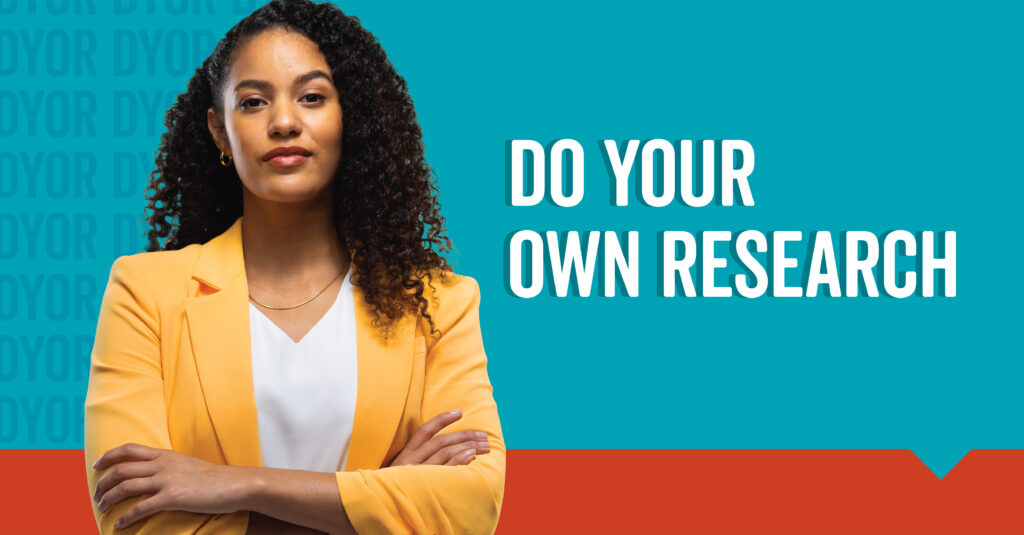 More people across all income levels are falling victim to scams. In fact, the FTC estimates the amount lost to be a whopping $8.8 billion.* For many scam victims, these losses can be the difference between paying the rent and putting food on the table.
The California Department of Financial Protection & Innovation (DFPI) is the state agency responsible for regulating financial institutions and services and monitoring unfair, suspicious and illegal practices, advocating on behalf of consumers. We're proud to be the creative partner behind "Do Your Own Research (DYOR)," DFPI's first consumer financial protection campaign designed to empower lower-income and older-adult Californians and the state's communities of color with information on how to protect their money. Watch the spot now and read on to learn how it started and how it's going.
RSE does the research
"Do Your Own Research" seems like an obvious suggestion with respect to money matters. It's actually a common phrase used on financial sites and crypto blogs. But the reality is that financial subjects can be confusing; scammers can be extraordinarily convincing; and not knowing how to conduct financial research affects people's choices. Our goal was to give Californians a place to start their research with facts on what to look out for.
We conceptualized a character-driven campaign, led by a brand mascot who's one-part trusted mentor and one-part financial safety advocate. She's a Do Your Own Research-er with a style and attitude all her own, dedicated to sharing her financial knowledge in a real, empathetic way deserving of our trust.
We just had to be sure we were headed in the right direction. Focus groups with participants representative of our target audiences helped us get that validation. They responded almost unanimously positively to her professional, trustworthy, bold personality and preferred receiving financial advice from her over a male. This finding goes against the common belief men explain finances better than women—and it was exactly the reaction we hoped for.
Setting the tone
For our campaign's television spot—and our character's debut—we partnered with Corduroy Media to create a colorful, almost whimsical, narrative. Her quick wit and confidence are on full display, letting her share her knowledge without overwhelming the audience. She's a friend, not a lecturer, and she always has our back. 
Vibrant colors and cool, funky background tracks extend the upbeat tone of our work across social, adding personality and a feeling of interaction to our themed animated stories. Bold iconography helps us convey bite-sized topical information. The ads immediately capture attention, complementing our brand spot and bringing additional depth to the campaign. These ads drive to the new website—another creative product of our DFPI partnership—to help you learn how to do the research. A valuable resource in this much-needed campaign for anyone who's been scammed, thinks they've been scammed or just wants to keep their money safe.
Want more information on this work or to partner with RSE?
*New FTC Data Show Consumers Reported Losing Nearly $8.8 Billion to Scams in 2022, February 23, 2023; Federal Trade Commission